NFL boring fans, and paying the price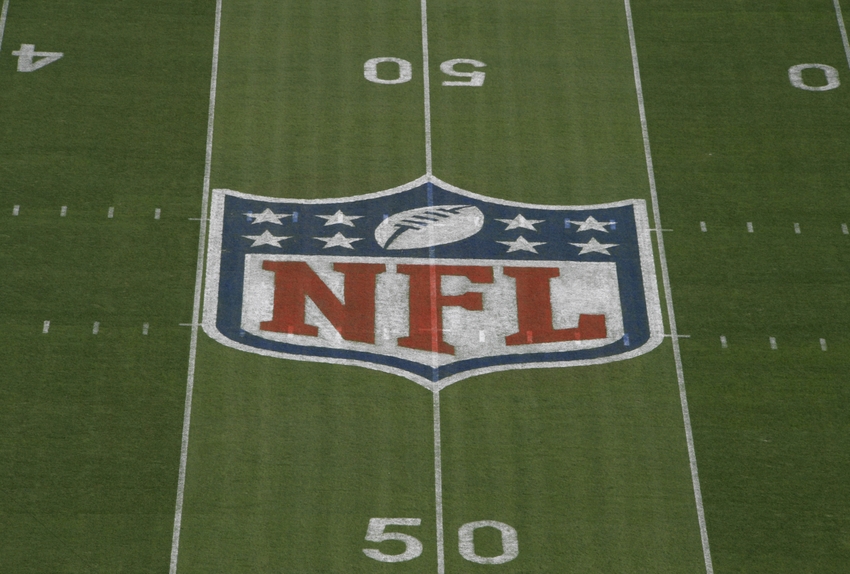 The NFL is struggling this season. With falling ratings and strict rules, fans are slowly being turned off by America's top sport. 
It never fails. When you've got one, two or even three good college games going on during a particular Saturday you see a few tweets that follow like this….
"This is better than half the NFL games tomorrow," and "This is why college is better than pro."
You know what? They're right.
You'll never see a college team beat the pros not matter how many people will tell you the Cleveland Browns could lose to Ohio State. But the college game is much more entertaining than the pro game. The NFL is losing viewers and no matter what it says, it's not about the anthem or debates. This has been an ongoing issue for the NFL in recent years and now it's time we discuss just why the NFL is having these issues.
1. The NFL's Hypocrisy 
A week ago, Antonio Brown was allowed to wear cleats that were a tribute to Arnold Palmer and the NFL was fine with it.
Fast forward to a week later and Brown decides he wants to honor another legend who left us in 2016, Muhammad Ali. What did the NFL say? No. They went as so far to threaten Brown with a game ejection if he didn't change the cleats. This isn't the first case where the NFL has had problems with the uniform.
During October, the NFL turns pink as players and coaches wear pink to support Breast Cancer research with their "Crucial Catch" campaign. That's fantastic and should win over female fans but with the NFL still feeling the impact of the Ray Rice controversy, it's pretty backwards if you ask me.
According to the Wall Street Journal, the NFL has raised $15 million for awareness and screening since 2009 from sales when the program started. However, when you do the math, that's $2 million per year. If the NFL is committed to attaining female fans then it will be more committed to making sure its product has men of good character across the league. The NFL should not just care about its female fans during October.
2. No faces of the league
When Peyton Manning left in February of this year, we knew that someone would have to fill the void on Sunday afternoons. Who has been that guy in the "After Manning" era? It's been Peyton Manning. If I've got to see one more Peyton Manning commercial, I swear to god I'll get Beyonce's bat and smash any TV in sight.
How are you supposed to create new stars in the NFL if you're busy showing all the old ones? This isn't all the NFL's fault but you've got to push new stars. Eventually we will see an Antonio Brown, Von Miller, Cam Newton or Russell Wilson take over for Peyton Manning and be in every single add during every commercial.
3. Viewer Fatigue 
From Thursday to Monday, the NFL has our attention.
While this sounds wonderful from the start, it's clear that the overload of games has worn us down collectively. As much as I like the Thursday night game, it's just too much. I mean, if it's not my team and the matchup isn't good then what's the point? If Sunday Night Football is supposed to be one of the biggest nights, I shouldn't be worn down and ready to turn the game off. Yet here I am, along with many other Americans who struggle to stay entertained during NBC's nightcap.
This also goes for the games that are played in London each season. You don't see the Barclays Premier League taking time out of their schedule to bring Arsenal and Manchester City to MetLife Stadium for a midseason showdown. Sadly, now that we've seen the NFL have success outside of the states, we know that it's never going to change.
Another small but important part of the NFL losing fans is the RedZone Channel, which is devoted to showing every single score from every single game every single Sunday. It's rendered games virtually useless just in case your team isn't playing or you just want to watch the scores instead of a lame 3rd and long.
4. Talent pool is spread too thin
OK, I'm going to need you to sit down before you read this. It may offend some of you but it's the truth and it needs to be told.
There are too many teams in the NFL.
I know, I know. Thirty-two teams seems perfect but when you look at it, it's way too many and the talent pool suffers. One thing we prided ourselves on back in the the old days of the NFL was it's "Any Given Sunday" approach to the game. Now, we kinda know what's going to happen each Sunday. The Browns will lose like they've done since 1999. Teams who are supposed to win the games do and it's almost too predictable.
Also, there are cities that "support" their teams but yet we see empty seats every weekend. If you want to make games more meaningful and competition more intense, you'd cut the NFL from 32 to 24 teams. That would bolster rosters and give teams a chance to stay more competitive in the long run.
If you know ways the NFL needs to improve or just let me know I'm an idiot, leave a comment or share the article on Twitter, Facebook and other forms of social media.
More from FanSided
This article originally appeared on