NFL 2016: Top Offensive Players Through Week 12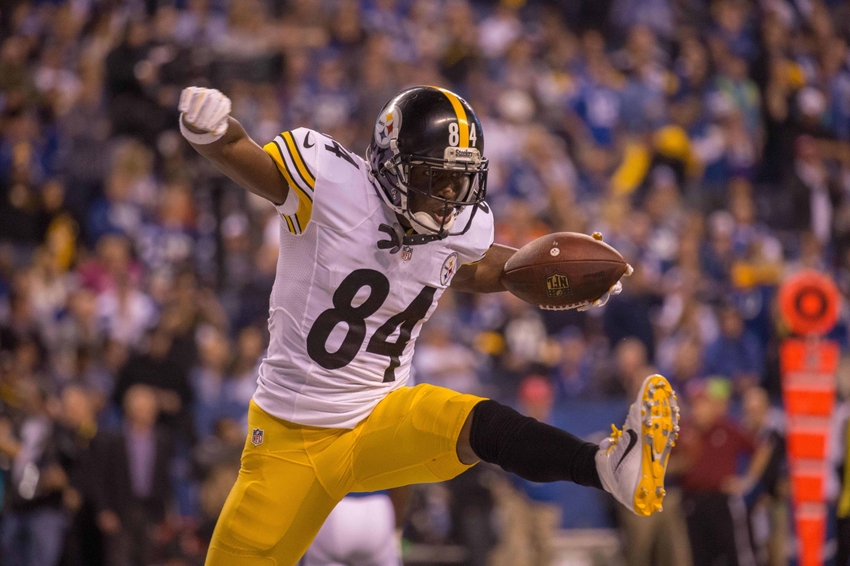 Which offensive player at each skill-position has been the best in the NFL through Week 12 of the 2016 season?
After 12 weeks in the 2016 NFL season, contenders, pretenders, and stars have all revealed themselves. In addition to knowing who is going to be competing for a Super Bowl, we also know which players will be vying for individual awards. And with all of the talented offensive players this season, it's going to be a fun race in that regard.
After essentially three-quarters of the 2016 campaign, though, it's always good to check in throughout the roster and see who the best performers have been to this point. For the purposes of this, we'll look at each offensive position and who has been the best to this point. We won't include offensive linemen just yet, but rest assured that the Dallas Cowboys, Miami Dolphins and Oakland Raiders would be well-represented if I did.
Here is my version of the NFL All-Pro team at the offensive skill-positions through Week 12:
QB: Tom Brady, New England Patriots
Brady has to be my starting quarterback. There is no weakness here. The numbers are incredible while he also manages to be efficient and nearly mistake-free. This one really isn't close for me. He has the clear edge over Derek Carr and Matt Ryan.
RB: David Johnson, Arizona Cardinals
I know what's coming in the comments and mentions. How can Ezekiel Elliott be an MVP candidate, but Johnson is the top player? Because MVP voting takes into account team success, this does not. Johnson edges out Elliott as he has more yards from scrimmage, more touchdowns, is more versatile and a better pass protector. Elliott has been outstanding behind the most dominant line in the NFL. Johnson has flat-out been better in multiple aspects of the game.
WR: Antonio Brown, Pittsburgh Steelers
Once again, AB leads the league in receptions and is tied for the league lead in receiving scores. He's the best wideout in the world and has been for some time now. The four-year tear he has been on is historic. This rivals anything even the great Jerry Rice has done. The 5-10, sixth-round pick has developed into one of the most prolific wideouts to ever play the game.
WR: Mike Evans, Tampa Bay Buccaneers
Evans just barely edged out Julio Jones and A.J. Green for the WR2 spot on this "team." Evans is third in the NFL with 73 receptions, second with 1,020 yards and tied with Brown with 10 touchdown receptions. His production cannot be ignored. I projected him to be the top wide receiver in his rookie class, which may be the best ever, and he's starting to look like it after getting off to a bit of a slow start to his career by comparison to his draft class. Only Brown has been better than him this season and he deserves this spot.
WR (Slot): T.Y. Hilton, Indianapolis Colts
I've never been a supporter of Hilton, however, he has really stepped his game up this season. The numbers have always been there, but he's developed a ton as a player since the start of 2015. Stefon Diggs could be in this conversation if not for injury—and things could always change by Week 17. As of now, Hilton is the man. His 60 receptions for 942 yards and five touchdowns is fantastic for the slot receiver despite battling injuries of his own at times. I have to admit, Hilton has proven to be better than I gave him credit for in the past.
TE: Jordan Reed, Washington Redskins
Reed was in tight contention with Greg Olsen for this spot. Olsen's numbers are slightly better, however, Reed has one more reception and two more touchdowns despite playing two fewer games than Olsen. That makes up for Olsen's 160 additional yards. It's not necessarily fair, but the fact that the Redskins offense didn't look like itself with Reed sidelined those two games also helps his case. Rob Gronkowski injuries have opened the door this season for other tight ends to actually be in this conversation.
This article originally appeared on