NFL 2016: Power rankings all 8 divisions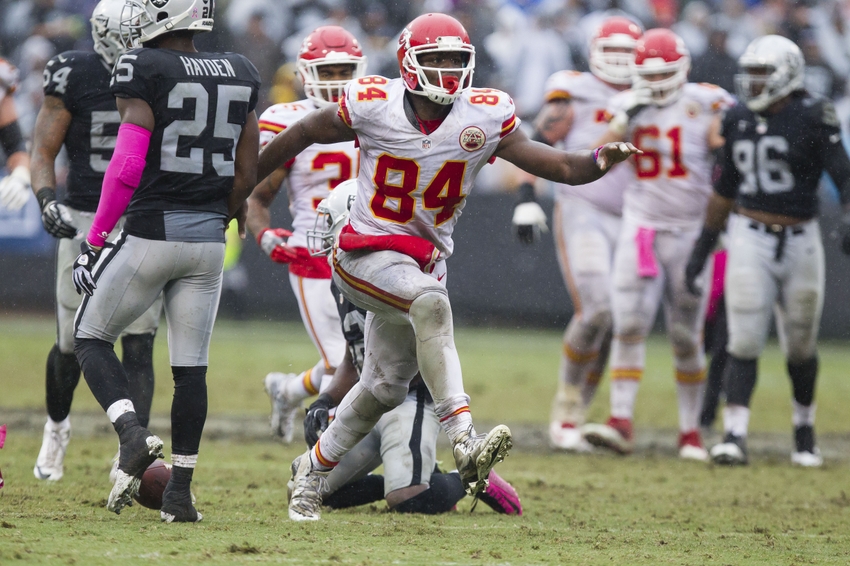 Every team in the NFL has played at least eight games. That gives us solid ground when it comes to power ranking each division in the league.
Halfway through the 2016 NFL season and each of the 32 teams have at least eight games under their belt. We are beginning to get an idea who may be in the running for a playoff berth. Then again, maybe not.
Don't get too wrapped up by the combined win-loss record of each group. It's there for your convenience. But here is our take at how each of the league's divisions stack up in terms of quality.
8. AFC South
Combined W-L record: 15-19 (.441)
Perhaps the less said about the AFC South the better. It's a mixture of teams that have showed occasional promise combined with one that has been a major disappointment.
We'll start with the bad news. For all of their offseason additions and anticipated promise of improvement, the Jacksonville Jaguars look like a lifeless team on the offensive side of the ball. Gus Bradley's club has had major issues when it comes to turnovers while an improving defense seems to be getting wasted.
The Tennessee Titans are a comer but still have lots to learn. The Indianapolis Colts have plenty of offense but a defense that can be a sieve. And even the defending division champion Houston Texans make you wince, especially away from home. Quarterback Brock Osweiler has committed at least one turnover in each game. And this club has stunk it up on the road, outscored a combined 85-22 in three losses.
Much more was expected from this division in 2016. But none of the four clubs can be considered reliable in any sense.
7. NFC South
Combined W-L record: 16-17 (.484)
There may be a little confusion here. A look at the standings has the Atlanta Falcons at 6-3, the surging New Orleans Saints at 4-4 and both the Tampa Bay Buccaneers and Carolina Panthers with 5-3 ledgers. All but the Bucs have won their last two games so things appear to be getting better.
So why isn't this division ranked a bit higher. Anybody playing any defense among this foursome?
First things first. This is a division loaded at the quarterback position. Matt Ryan and Drew Brees are having big years while Jameis Winston and Cam Newton have struggled at times but are talented performers. And all four of these clubs are capable of lighting up any scoreboard. The Falcons (33.9) and Saints (30.3) are currently 1-2 in the league in points per game. Ryan (23) and Brees (21) are first and second, respectively, in the NFL when it comes to touchdown passes.
But how about stopping someone on occasion? The defending NFC champion Carolina Panthers have allowed a disappointing 25.8 points per contest, ranked 23rd in the NFL. The defense that helped get the team to Super Bowl 50 has been a big-time disappointment. And that points per game allowed total is the best-such mark by any team in this division. From 28th to 30th, you will find the Falcons (28.8), Buccaneers (29.0) and Saints (29.8).
Despite the somewhat respectable win-loss record, it's hard to get excited about just how good these teams are. The inability of any of these clubs to stop opponents with any consistency makes for a very shaky bunch.
6. NFC West
Combined W-L record: 12-18-2 (.406)
Remember when this division was busy sending a team to the Super Bowl three consecutive years? Or even watching two clubs head to the playoffs?
It's still early but the 5-2-1 Seattle Seahawks are the only member of the NFC West to sport a winning record at the moment. And for the vast majority of the year, quarterback Russell Wilson and the offense have been somewhat non-existent.
There is still time for the 3-4-1 Arizona Cardinals to get their act together. But they have looked like a Big Red mess at times this season. Every field goal attempt seems to be an adventure and the failure of the kicking game to do its job cost them home wins against the New England Patriots and Seattle Seahawks.
After teasing people via a 3-1 start, the Los Angeles Rams will be hard-pressed to post their first winning season since 2003. The conversation in Hollywood has been more about the quarterback who isn't playing (rookie Jared Goff) as well as why does the other guy (Case Keenum) still have the job.
But talk about a team dragging a group down? In head coach Chip Kelly's first game at the helm, the San Francisco 49ers dusted the visiting Rams, 28-0, on a Monday night. The team hasn't won a game since, been outscored a combined 260-139 and have the league's bottom-ranked defense.
Where have the glory days gone? However, the Seahawks do have a legitimate shot at getting to the Super Bowl for the third time in four seasons. But it's been a pretty depressing season otherwise so far.
5. AFC North
Combined W-L record: 11-21-1 (.348)
So how do you figure that a division that owns the worst combined winning percentage in the league manages to make its way to fifth on this list? We are also talking about a foursome in which none of its members is above .500.
We hate to throw the NFL's only winless team under the bus. But consider that the 0-9 Cleveland Browns are the overwhelming reason that the AFC North is 10 games under the break-even mark.
That's not to make excuses for both the 4-4 Baltimore Ravens and Pittsburgh Steelers as well as the 3-4-1 Cincinnati Bengals. And all three of these clubs have made their share of postseason appearances over the last decade.
Streaky would be a good description of John Harbaugh's team, which snapped a four-game losing streak on Sunday by beating Pittsburgh. The Steelers are currently riding a three-game skid after their 4-1 start. As for Marvin Lewis' talented club, it has already dropped as many contests as it did a year ago.
Yet, the three aforementioned clubs have all shown in recent years the savvy it takes to get to the playoffs. Hence they and the division earn a big benefit of the doubt for now. There is an awful lot of talent on those rosters and it wouldn't be a surprise to see one or two of these teams get hot down the stretch.
Dating back to 2008, the AFC North has sent at least a pair of teams to the postseason in seven of the last eight years. In both 2011 and '14, the division sent three clubs to the playoffs. There's a lot of strong pedigree here so we won't be fooled into thinking that this group is all that dismal.
4. AFC East
Combined W-L record: 18-16 (.529)
When it comes to the number-one spot in this division, it's business as usual. The New England Patriots are tied with the Dallas Cowboys for the best record in the league at 7-1. It's hard to believe that Bill Belichick's club won't capture a record eight consecutive division title sooner than later.
But what about the other three teams in the AFC East, a trio that is in possession of some of the longer current playoff droughts in the NFL? After a 1-4 start, the Miami Dolphins are back at .500 and are riding the legs of second-year running back Jay Ajayi.
When it comes to entertainment, the Buffalo Bills are as good as it gets. While Rex Ryan's club is now in the midst of a three-game losing streak (following four consecutive victories), the team is dangerous on both sides of the football and capable of beating (or losing) to any of the other 31 clubs.
Unfortunately, it's the disappointing New York Jets that are the team not holding up its end of the bargain. A team that finished 10-6 one year ago has already lost six games this season. Todd Bowles' squad has played one more game than most clubs in the league and leads the NFL with 19 turnovers. A year ago, the Green and White coughed up the football only 24 times. Nine weeks into 2016, quarterback Ryan Fitzpatrick leads the NFL with 13 interceptions.
Take out the Jets and the ranking for the AFC East would be a bit higher. But we can't because that would be cheating.
3. NFC North
Combined W-L record: 16-17 (.484)
The third-best division in the NFL this season? How can that be when the four teams have combined for a record one game under .500?
The Minnesota Vikings (5-3) opened the season 5-0 but have dropped three straight. The 4-4 Green Bay Packers have lost three of their last four games following a 3-1 start. The 5-4 Detroit Lions are making cliffhangers vogue once again. All nine of their games this season have been decided by seven points or less. Finally, the Chicago Bears have had issues on both sides of the ball.
So why the very-respectable ranking? Each of these teams are dangerous in their own way. And each has inflicted its share of damage on the others. It's extremely interesting that the Packers and Bears, currently in third and fourth-place, respectively, own 2-1 records within the division. In fact, Chicago's only two victories this season have come against Detroit and Minnesota.
On the other hand, the Vikings and Lions occupy the top and second spots, respectively, but both own 1-2 marks vs. their NFC North rivals.
All four clubs are playing fairly respectable defense these days, with the possible exception of the perplexing Pack. But this quartet is led by a formidable quartet of veteran quarterbacks in Aaron Rodgers, Jay Cutler, Sam Bradford and NFL MVP candidate Matthew Stafford. The latter's late-game heroics this season have been impressive, to say the least.
It will be interesting to see who emerges from this division by season's end. At this stage of the season, it's nearly impossible to count out any of these four clubs.
2. NFC East
Combined W-L record: 20-11-1 (.641)
A year ago, the Washington Redskins used a season-ending four-game winning streak to capture the NFC East with a 9-7 record.
With the way these four teams are playing this season (for the most part), it may take more than 10 wins to capture this division.
While some may not agree that this group ranks as the second-best division in the NFL these days, it would be hard to argue it's not the most improved. The Dallas Cowboys (7-1) have not only reeled off seven consecutive victories but Jason Garrett's squad has nearly doubled its total wins from a year ago (4). The New York Giants (56-3) are one victory away from equaling their victory total (6) of each of the past two seasons. The 4-3-1 Washington Redskins are 4-1-1 in their last six games.
Only the Philadelphia Eagles (4-4) are not playing well at the moment, losers of four of their last five games following a 3-0 start. Still, the Birds are at .500 and that means there is no team in this division with a losing record. And not to make excuses for Doug Pederson's club, three of their four setbacks are to the Redskins, Cowboys and Eagles.
It's been quite a revival for the NFC East. Rookies such as Carson Wentz, Dak Prescott and NFL rushing leader Ezekiel Elliott have helped the cause. Opposed to a year ago, we are seeing better defensive play from this quartet to date. It's far from perfect but certainly a step up from 2015.
1. AFC West
Combined W-L record: 23-12 (.657)
Was there really any doubt?
It's been a banner start for the AFC West. The Oakland Raiders are the talk of the league at the moment following their 30-20 recent Sunday night conquest of the defending Super Bowl champion Denver Broncos. Jack Del Rio's team has won three straight and their seven victories in 2016 equals last season's win total.
But even hotter these days are the Kansas City Chiefs. Since being rolled by the Pittsburgh Steelers back in Week 4, Andy Reid's resilient club has put together a four-game winning streak. This past Sunday, the team was down starting quarterback Alex Smith and versatile running back Spencer Ware and still squeezed out a win over the visiting Jacksonville Jaguars.
Speaking of the Broncos, they sit with a 6-3 record. Two of those losses have come to AFC West rivals in the Raiders and San Diego Chargers. Gary Kubiak's third-place club would actually be leading three other divisions.
While we're on the subject of the Bolts, Philip Rivers and company are playing pretty good football these days themselves. Early in the season, Mike McCoy's group found unusual and interesting ways to squander fourth-quarter leads. Despite a number of injuries at the skill position, Rivers continues to thrive and second-year running back Melvin Gordon has been terrific.
Look at that 23-12 combined record between the four clubs and keep in mind that exactly half of those losses have come against each other. It's been an impressive start for a division that produced two playoff teams last season and could do one better this year.
This article originally appeared on