NFL: 2016 MVP Power Rankings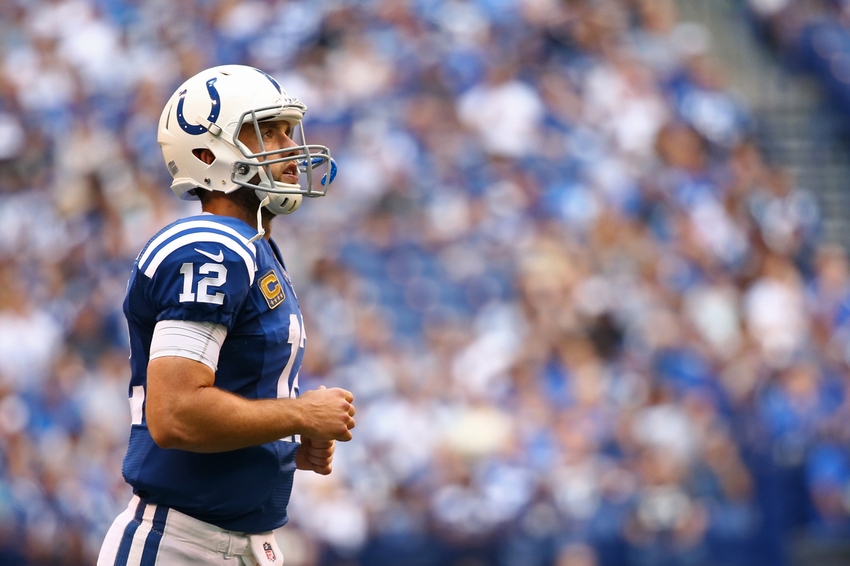 If you haven't figured it out yet, here at NFL Mocks, we like to stir the pot a little bit. Barely over a week into the 2016 and it's time to polish off the MVP rankings for this season.
For those who need a refresher, Panthers quarterback Cam Newton turned one of the best seasons in NFL history by a quarterback last year into an MVP award. Newton became the first quarterback to throw for 30 or more touchdowns (35) and rush for at least 10 in the same season and ended the year with 3,837 yards, 35 touchdowns, 10 interceptions along with 636 rushing yards and 10 touchdowns.
So after a stellar week one season full of impactful performances by star players in the league, here are the power rankings of the top five MVP candidates so far in this 2016 season.
5. Steelers QB Ben Roethlisberger 
We kick things off with Roethlisberger who had himself a very productive opener on Monday night in Washington. It was quite helpful to have DeAngelo Williams gashing the Washington defense for 143 yards and two touchdowns however outside of Williams and Big Ben's favorite receiver, Antonio Brown, the Super Bowl winning quarterback was short-handed in the passing game and will probably be that way for a while.
Yet, that didn't stop Roethlisberger from tossing for 300 yards total and three touchdowns. Two seasons ago, the quarterback should have had his name in the MVP race after throwing for 4,982 yards, 32 touchdowns, and just nine interceptions. Roethlisberger can very well find himself in the race again this season.
4. Steelers WR Antonio Brown 
Well what do we have here? A receiver. A rarity in MVP rankings.
Except when you factor in that Brown may have been the best player in the entire Steelers/Redskins Monday Nighter and that's including his teammate DeAngelo Williams rushing for 143 yards and two touchdowns. Lost within the debate of who will get the best of each other between Brown and Redskins corner Josh Norman, was the fact that Brown pretty much took on the entire secondary in Washington and won.
Brown saw 11 targets on the game which he hauled in eight of them for 126 yards and two touchdowns.
With the gift of being able to read minds (ok I can't, I'll be honest), I can tell you're thinking I'm a goof for inputing receiver but factor in that Brown will be without his deep threat teammate in Martavis Bryant as well as not having tight end Heath Miller in the Steelers huddle anymore due to retirement, and you will realize that Brown will likely, barring injury, see another season similar to his spectacular 2015. A season in which he caught 136 catches for 1, 834 yards, and 10 touchdowns.
3. Panthers QB Cam Newton
I can hear the moans and groans as I type this.
Newton's game in the season opener against the defending champs Denver Broncos was known more for the amount of helmet-to-helmet hits that Newton endured instead of his stat line.
Throwing for only 194 yards and one touchdown plus an interception while being sacked three times and hit countless other times probably doesn't require Newton being on the list. However, these are power rankings and you will have a difficult debate against Newton not entering the 2016 season as the favorite for the MVP award anyway. So a bad outing against Denver may have dropped him on the list but it definitely won't take the talented quarterback out of the race. Expect Newton to bounce back and more than likely be a legit MVP candidate for the entire 2016 season.
2. Packers QB Aaron Rodgers 
Rodgers didn't really have a great game either but it wasn't enough to drop him in these power rankings.
In the season opener against the Jacksonville Jaguars, Rodgers tossed for only 199 yards but he also tossed for two touchdowns as well as ran for another. What probably stands out more than those numbers was the fact that he had zero turnovers.
Throwing for 199 yards with a healthy and returning Jordy Nelson as well as Randall Cobb doesn't truly discourage me at all and it shouldn't discourage you as well. Rodgers and his talented receiving corps will find their footing fairly quickly and we will consistently see Rodgers throwing for 300+ yards and multiple touchdowns. Rodgers walked away with the 2014 MVP if you recall with his talented bunch. No reason to think he won't do it again.
1. Colts QB Andrew Luck 
Here is the leader of the clubhouse.
I'm placing Luck as the frontrunner based on the fact that I feel his game against Detroit in the Colts season opener is a precursor to his ultimate 2016 season.
Now that Luck is healthy and a very rich man, Luck posting 385 yards and four touchdowns against the Lions was borderline expected. Let's not forget Luck tossed for 4,761 yards and 40 touchdowns two seasons ago and that was with a below-average offensive line.
The line is better than it was two seasons ago and Luck can stay upright, he will post incredible numbers. Of course, some of that also hinges on the Colts winning football games which can hurt his chances. Even with that said, for the time being, Luck's outstanding game against was enough to thrust him to the number one spot.
This article originally appeared on