NFC Playoff Picture: Week 12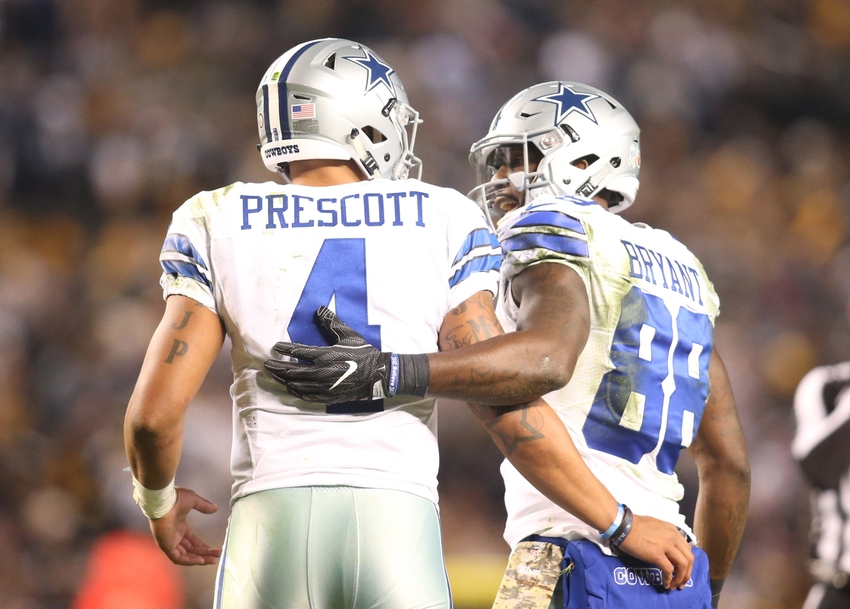 What does the NFC playoff picture look like as we head into the week 12 slate of games?
The NFC is still as wide open as it can get. The Cowboys appear to be running away with the conference lead, and the Seahawks are not far behind as clear NFC West leaders. The Cowboys control the NFC East so far, but two through four in the NFC East are two games apart from each other and both teams are right in the heat of the wild card race. In the NFC North, the Lions and Vikings are tied
In the NFC North, the Lions and Vikings are tied for first, with the Lions leading due to a tie breaker. The Vikings sit a half-game out of the wildcard, but can just as easily make the playoffs as the division winner. The Bucs and Eagles are only one and a half games out of the playoffs and are right in the thick of things.
The Cardinals and Packers suffered losses in week 11 that really may hinder their chances of returning to the playoffs this season. The Panthers won in week 11, but it may too little too late for their playoff hopes as they sit two games out of the division and wild card. However, the Panthers, Saints, Rams and Packers all still have an outside shot, meaning 14 teams still have a chance to make the playoffs in the NFC.
NFC Playoff Picture:
1. Dallas Cowboys 9-1
2. Seattle Seahawks 7-2-1
3.  Atlanta Falcons 6-4
4. Detroit Lions 6-4
5. New York Giants 7-3 (Wild Card 1)
6. Washington 6-3-1 (Wild Card 2)
NFC Wild Card Race:
7. Minnesota Vikings 6-4
8. Tampa Bay Buccaneers 5-5
9. Philadelphia Eagles 5-5
10. Arizona Cardinals 4-5-1
11. Green Bay Packers 4-6
12. Carolina Panthers 4-6
13. New Orleans Saints 4-6
14. Los Angeles Rams 4-6
15. Chicago Bears 2-8
16. San Fransisco 49ers 1-9
The Bears have not been able to stay healthy all season, and the 49ers are a clear cut bottom tier team. These are two teams that are clearly out of the playoff race before the Thanksgiving games are even played.
This article originally appeared on