NFC East Roundup Week 14: Cowboys Clinch Playoff Berth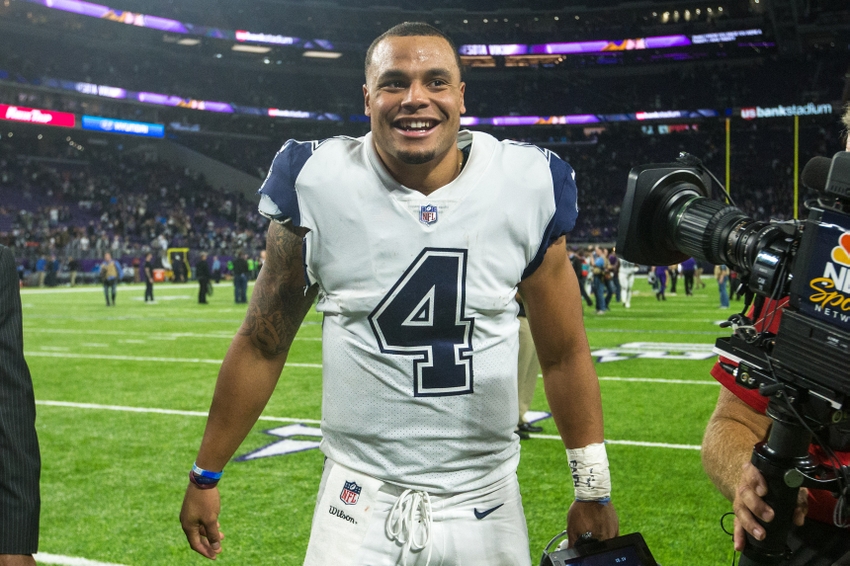 The NFC East has already seen one team clinch a playoff berth in 2016. The Dallas Cowboys will be the first member of the NFC East to represent the division in the postseason.
After an excellent 2016 campaign, the Dallas Cowboys became the first team in the NFL to clinch a playoff berth. With their 17-15 win over the Minnesota Vikings and the loss by the Washington Redskins, the team managed to seal up just their second postseason appearance since 2009.
Thursday night's game was not particularly a great one for the Cowboys. The Vikings were able to slow down the high powered Cowboys offense and at least proved that the team was beatable. They notched a late touchdown, but a failed two point conversion ended their chances of upsetting the NFC leaders. Moving forward, the Cowboys will be one of the favorites to come out of the NFC East. Still, I wonder how Dak Prescott will do when he is subject to the pressure of the postseason.
The Cowboys win was about as far as the positive news goes for the rest of the teams in the division. Perhaps the most disappointing loss came at the hands of the Arizona Cardinals. The Redskins were slightly favored to emerge victorious against the floundering Cardinals, but their defense collapsed. David Johnson ran circles around them and that really allowed the Cardinals passing attack to open up the game.
As a result of the loss, the Redskins now find themselves on the outside looking in to the playoff picture. They are the seventh best team in the NFC and will need some help over the next four weeks to sneak into the postseason. It is a tall order, but it is certainly something that Jay Gruden and company could be able to do.
The other losses in the division belonged to the New York Giants (8-4) and the Philadelphia Eagles (5-7). The loss by the Eagles was an absolute embarrassment as they fell to the Cincinnati Bengals 32-14. Making matters worse, the Bengals allowed some garbage points so the Eagles really did not do anything. They are no longer a postseason threat, but they could be dangerous in 2017 with a good offseason.
For the Giants, they continue to underwhelm. They are 8-4, but they played poorly in a 24-14 loss to the Steelers. The team scored a late touchdown to improve the score line, but they were ultimately stymied by the Steelers in all facets of the game. If any team with a solid record could endure a severe collapse, my money would be on the Giants. Still, as of right now they seem very likely to make the playoffs.
This article originally appeared on