NFC East Roundup Week 12: Cowboys Have Serious Edge In Division Race With Win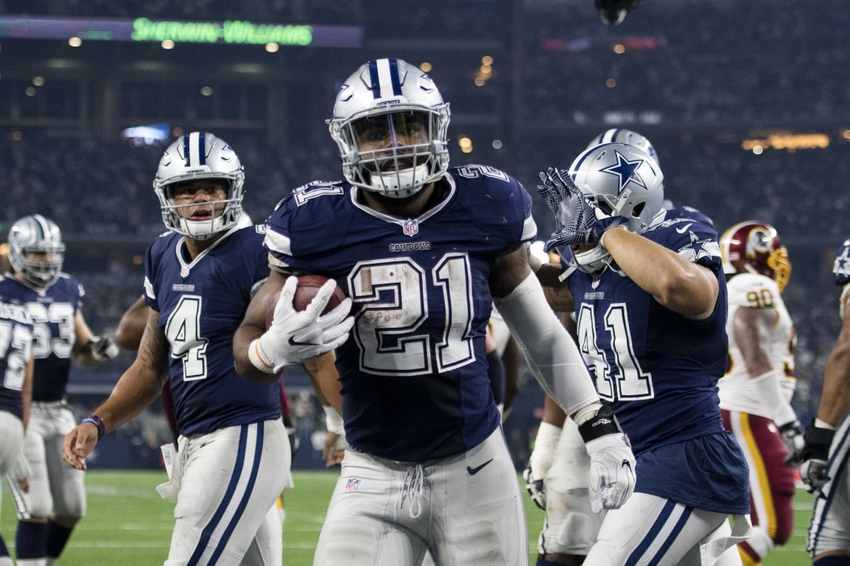 The Dallas Cowboys have long been the team to beat in the NFC East, but with a win over the Washington Redskins they really solidified their chances.
The NFC East is getting clearer with each passing week, and it appears as though more questions were answered this week. In a critical Thanksgiving matchup, the Dallas Cowboys were able to take down the Washington Redskins to reach a 10-1 record. They have won 10 straight games, and appear to be the team to beat in the league.
The Cowboys simply have one of the best overall teams in the league. On offense, they are able to dominate all aspects of the game thanks to their excellent offensive line. Defensively, they have an improved secondary and a run defense that has been able to bottle up opposing defenses. They put on an excellent display against Washington, and they dominated the game on offense.
Dak Prescott and Ezekiel Elliott were able to lead the way for the team, and the Redskins defense struggled. This was not entirely surprising, given that the Redskins have one of the weaker run defenses in the league. The balanced offense of the Cowboys will continue to allow them to succeed in the future.
For the Redskins, the loss was discouraging, but Kirk Cousins' success continues to impress. He put together a magnificent game on Thursday afternoon, and has really made strides throughout the season. He and the Redskins receivers should continue to carry the offense. They definitely look like a playoff team, and if they had beaten Cincinnati they would really have the inside edge on the playoff spots.
Elsewhere, the New York Giants were able to improve to a surprising 8-3. Of course, they were playing the Cleveland Browns this week, and they had issues getting going on offense. Still, the team will have a chance in the playoffs. They have a solid offense and their defense has some serious playmakers, including Landon Collins and Jason Pierre-Paul. If they make the postseason, they could end up winning a wild card game.
The final team in action was the Philadelphia Eagles. The team appears to be out of the playoff hunt, as they fell to 5-6 with a 27-13 loss to the Green Bay Packers. They have some young talent on the team and a solid defense, but they lack the offensive explosiveness to make an impact. Perhaps they will be more competitive next season.
This article originally appeared on