Next Man Up: Elvis Dumervil Out Against The Bills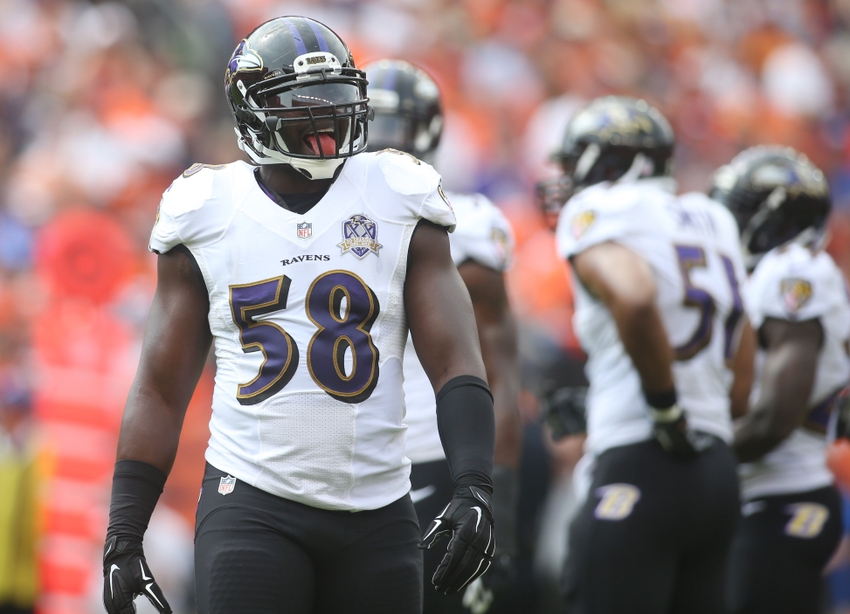 The Baltimore Ravens will have to battle the Buffalo Bills without the help of Elvis Dumervil? Is this a big deal?
The Ravens already have to take on the next man up approach. It was reported by Baltimore Sun reporter, Jeff Zerbiec, that Elvis Dumervil will be out against the Bills. Dumervil has been recovering from an offseason foot procedure. This may be a preventative measure. There could be nothing worse than hurrying Dumervil back on the field to risk making it worse.
For now, the Ravens defense must take on the next man up approach. Dumervil is a big part of the Ravens defensive plan. However don't make the mistake of thinking the Ravens aren't prepared for his absence. Za'Darius Smith, Matt Judon and Chris Carter all bring something to the table as pass rushers and edge setters.
In a perfect world the Ravens would have defenses pick their poison between a player with 106.5 career sacks and the player with 96. Defenses will still have to pick their poison. Suggs will see some extra attention from defenses. No offensive coordinator is going to consent to his ravaging of their offense. When Suggs is getting double teams, the player on the other side probably isn't.
During the 2015 season the light came on for Smith. He had 5.5 sacks last season, 3.5 of those sacks were in the last handful of games. We knew that Smith was raw, but it looks like everything has started to click. Smith and Judon made some eye opening plays in the preseason.
Dumervil's absence is not a big deal or a little deal. It is concerning but it won't sink the Ravens. Set the worry meter to medium. After all Dumervil has a chance to be a game changer moving forward and we don't know how much time he'll miss. It's just not the end of the world. The Ravens can beat the Bills without Dumervil on the field.
More from Ebony Bird
This article originally appeared on