Book reveals Jets nearly drafted Tom Brady and Peyton Manning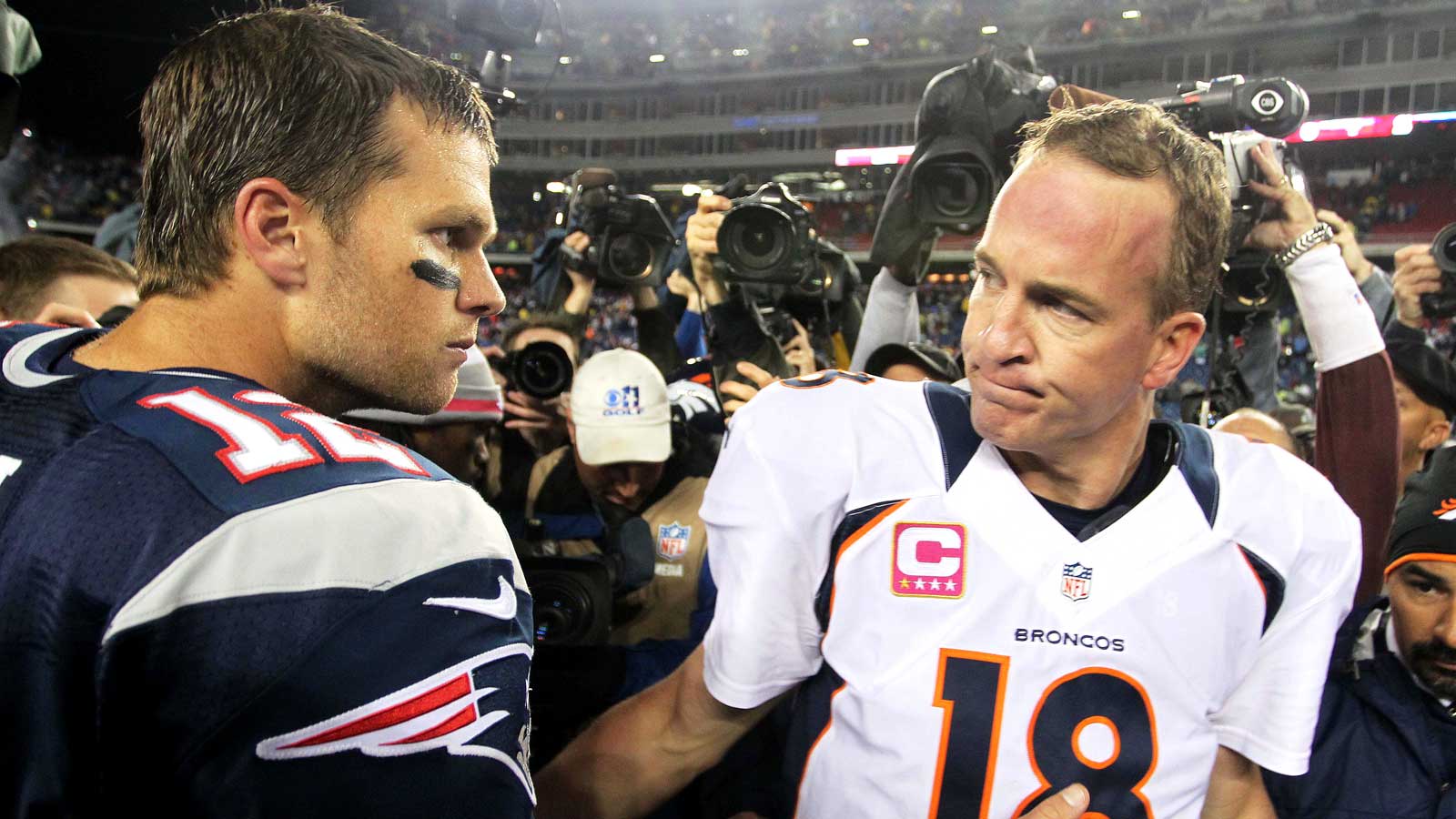 The New York Jets have started more than a dozen quarterbacks since 1997 and have had very little success at the position over the past decade. All of the turmoil and uncertainty at quarterback could have been avoided in the 1997 draft when the Jets held the No. 1 overall pick — or in 2000 when they nearly drafted Tom Brady.
In Gary Myers of the New York Daily News' new book, "Brady vs. Manning: The Untold Story of the Rivalry that Transformed the NFL," the Jets nearly came away with both of the quarterbacks — in separate instances, of course.
In 2000, Jesse Kaye, a Jets scout, urged Bill Parcells to take Brady with the team's sixth-round pick. Parcells decided not to listen to Kaye and selected Tony Scott, a defensive back. Scott played in just 23 games for the Jets, recording three tackles and one interception. As for Brady, the Jets are very familiar with his numbers.
With regards to Manning, the Jets didn't have as clear-cut of a shot at the future Hall of Famer. While Manning didn't enter the draft until 1998, the Jets held the No. 1 overall pick in 1997 when Manning considered coming out.
Manning's father, Archie, was in contact with Parcells to get his opinion on Manning, and whether or not he should stay in school or take a chance at being the first pick in 1997. Myers' book says "the feeling around the league at the time was that Manning would turn pro" if Parcells assured Archie that Peyton would be the first-overall pick.
"I'm telling you, he's pretty torn," Archie told Parcells, in an excerpt from Myers' book, via ESPN. "He'd like to be the first pick in the draft; he's got no problem with New York or the Jets. At the same time, he wants to play his senior year."
The Jets, along with 30 other teams, missed out on drafting Brady six times in 2000. On the other hand, the Jets seemingly could have had Manning in 1997 if Parcells and the rest of the front office guaranteed that he'd be the pick. Hindsight is always 20-20, and that's the case in both of these instances.
(h/t ESPN)
MORE NEWS:
Want stories delivered to you? Sign up for our NFL newsletters.