Todd Bowles should be fired for botching the Jets' QB situation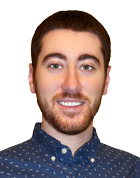 After winning 10 games in 2015, the New York Jets have taken a gigantic step back this season. They're 3-9 and have officially been eliminated from playoff contention thanks to Monday night's embarrassing loss to the Indianapolis Colts. Though their postseason hopes mathematically ended less than 24 hours ago, their realistic chances of making the playoffs went out the window long before that.
The biggest reason for their shockingly disappointing 2016 campaign isn't Darrelle Revis' deteriorating play, or Ryan Fitzpatrick turning into the worst quarterback in the league, or Eric Decker's crushing injury. It's an overall lack of talent across the roster, and some baffling mismanagement on the part of coach Todd Bowles.
After turning around a bad Jets team a year ago, Bowles has done a terrible job of coaching this season, completely mishandling the quarterback situation – and it should cost him his job.
After Monday night's loss, Bowles said one of the most shocking things of the season. Ready for this?
"We could have won 45-0 and [Bryce Petty] would have started the last four games," Bowles said after the game, via NJ.com. "That's the slot we had penciled for him, that's a good time to take a look at him."
Bowles has committed to Petty, a 2015 fourth-round pick, as the team's starter for the final four weeks of the season. That's the right move, and everyone agrees with that – or at least they should. What's mind-blowing is the fact that the Jets went into Monday's game with that plan in hand.
Fitzpatrick could have set every record in the book and thrown for a million yards and Bowles would have started Petty the following week, and then the three after that. If that's the case, then why start Fitzpatrick against the Colts? What benefit did that bring? And to make matters worse, he didn't even tell Fitzpatrick about the decision before the game started.
Fitzpatrick heard about it from offensive coaches in the locker room after the game, not from Bowles himself beforehand. That's about as bad as so-called leadership gets.
No one comes out looking good in this situation. Fitzpatrick's career as a starter is probably over after an 81-yard, one-interception outing against the Colts in primetime. Petty finally entered a game that was already over, essentially forcing him to throw against eight-man coverage with the Colts knowing New York had to do that. Even worse, Bowles now looks like an incompetent coach lacking the ability to manage a team.
This isn't the first time he's failed to make logical decisions in regard to the quarterback position. In Week 10, Bowles benched Fitzpatrick in favor of Petty after the veteran lost to the Dolphins with Fitzpatrick throwing two interceptions one week prior.
Petty completed 19 of 32 passes for 163 yards with one touchdown and a pick. Not a terrible game (though it was against the Rams), but there seemed to be every reason to continue to see whether he could be the team's future given that the season already was a lost cause. What did Bowles do the following week? Bench Petty and go back to Fitzpatrick.
Rather than sticking with one QB or the other, Bowles has bounced back and forth between the two. Not only does that frustrate the quarterbacks and put added pressure on them for fear of losing their jobs, but it impacts the team chemistry. Receivers have trouble getting acclimated to the carousel at quarterback, and players begin to lose trust in their coach.
Fitzpatrick, while his play has been terrible on the field, has handled this difficult and messy situation fairly well. He hasn't lashed out for being benched multiple times, he hasn't lost faith in his teammates or coaches, and he doesn't blame anyone but himself for his poor play this season.
His comments after the loss were telling, though.
"I don't know," Fitzpatrick said after the game, discussing his role with the team now. "I'll have to ask Todd what he wants me to do."
I know what he'll do now: Mentor Petty and try to groom him into an NFL starting quarterback. Fitzpatrick is a team-first guy (aside from his illogical holdout last offseason), and he'll remain such the rest of the way.
Bowles, however, has already lost his team – and his job should be next. With the season now out the window, players aren't going to play as hard for an inept coach. They're not going to go all out for a guy who couldn't manage the most important position in all of sports. This team is done, and Bowles should be, too.