New York Jets: Sheldon Richardson Is Aware of Trade Rumors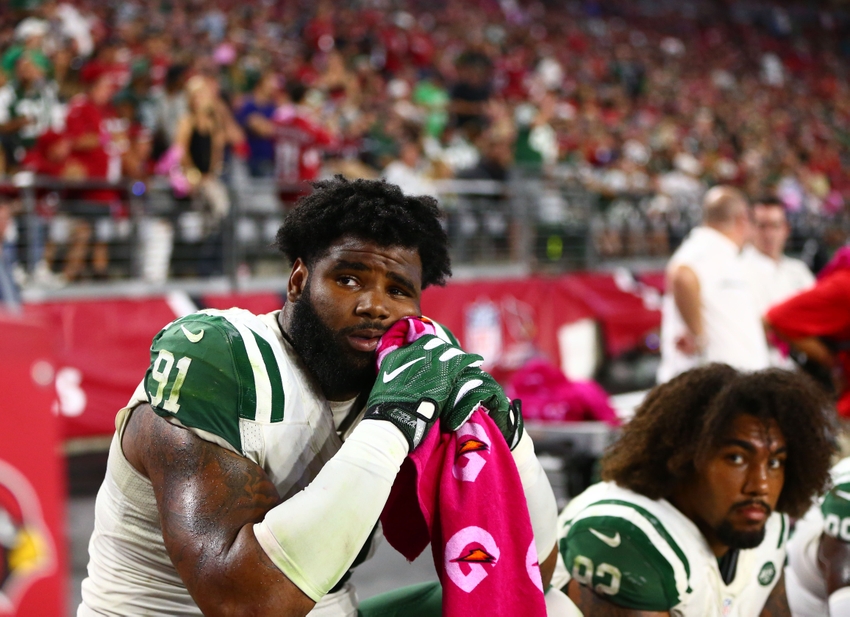 The New York Jets might decide to move some players before the NFL Trade Deadline on Tuesday. Is Sheldon Richardson worried about having his name mentioned in rumors?
It has been a very disappointing start to the season for the New York Jets. Even though they defeated the Cleveland Browns on Sunday, this is still a team that isn't going to be in contention for a playoff spot this season.
With that being said, the Jets have been rumored to be listening to offers for defensive end Sheldon Richardson. According to Newsday.com, the Jets are taking offers on their talented defensive end, and he could be traded prior to the Tuesday's deadline.
When asked about the rumors, Richardson was well aware that his name has been mentioned.  "I just heard them today. This morning," Richardson said of the rumors during a one-on-one interview outside the visitors' locker room with Kimberley Martin of Newsday.com.
While trades aren't nearly as frequent in the NFL compared to other major sports, a few generally happen prior to the deadline. Due to the Jets' struggles, they might decide to move in a different direction with Richardson.
"It's big business. That's what it is," he told Newsday. "We've got a surplus of defensive linemen that are capable of being starters. And they drafted Leo, paid Mo . . . So we'll see."
The Jets do have a surplus at the position, which makes trading Richardson possible. Last offseason, they drafted Leonard Williams, and this offseason, they locked up Muhammad Wilkerson to a long-term deal. Despite that, Richardson isn't going to be thinking about being traded.
"I can't let myself think about it," he said to Martin. "It is what it is. I'm here on paper until Tuesday. I'm still here. So we'll see."
It will be interesting to see how aggressive the Jets are at the trading deadline. With a few winnable games coming up on the schedule, they might decide to hold on and try to make a miracle run.
More from Empire Writes Back
This article originally appeared on