New York Jets: Sheldon Richardson Doesn't Want to See Tom Brady Decline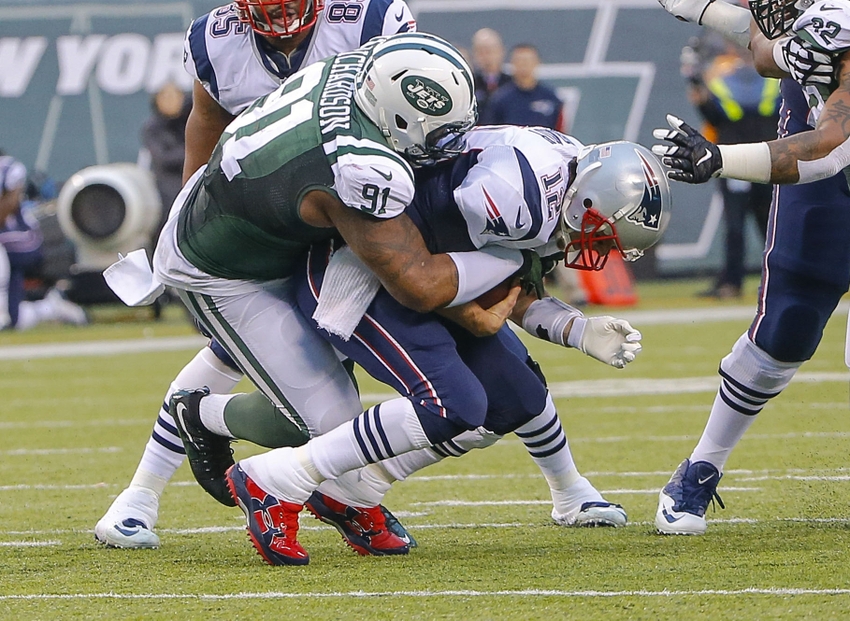 The New York Jets will be playing the New England Patriots on Sunday. That, of course, means a matchup against Tom Brady.
On Sunday, the New York Jets will be facing the New England Patriots for the first time this season. Despite not playing the best team in the division, the Jets have a very poor record. Recently, the Patriots have owned the Jets, and that is because of quarterback Tom Brady.
Even though the Jets have struggled against Brady, defensive end Sheldon Richardson loves the challenge.
"Me personally, I don't want to play against the Patriots if he's not on the team," Richardson told to Darryl Slater of NJ.com. "You want to dethrone kings. I do anyway. That's how I look at it. I like a challenge, too."
At 39-years-old, most players begin to decline. However, that is not the case for Brady, who is in the MVP hunt this season.
"I have no idea," Richardson said to Slater. "Father Time is undefeated, most definitely. But I don't want to see a decline in his play.
So far this season, Brady has totaled 16 touchdown passes, one interception, and a completion percentage just slightly over 70 percent. At his age, the numbers for Brady are ridiculous.
"I like my close games when we're dogging it out toward the end and we're on the field. And it's a clutch situation and it's do or die, and he's either going to make the play or he's not. I like that. It's almost Biblical. If he's still going to put a jersey on, I want him to be the starting quarterback."
Like most fans of the game, Richardson doesn't want to see an elite player decline while still playing. Recently, players have been retiring a bit earlier to preserve their legacy rather than playing until they were literally done. However, Brady hasn't shown any signs of being close to done.
Coming into Week 12, Brady is listed as questionable on the injury report because of a knee injury. While most expect Brady to play, he might not be 100 percent against the Jets. If the Jets are going to pull off an upset, they will need Richardson and the defensive line to get pressure on Brady.
More from Empire Writes Back
This article originally appeared on