New York Jets Set To Move On From Todd Bowles Already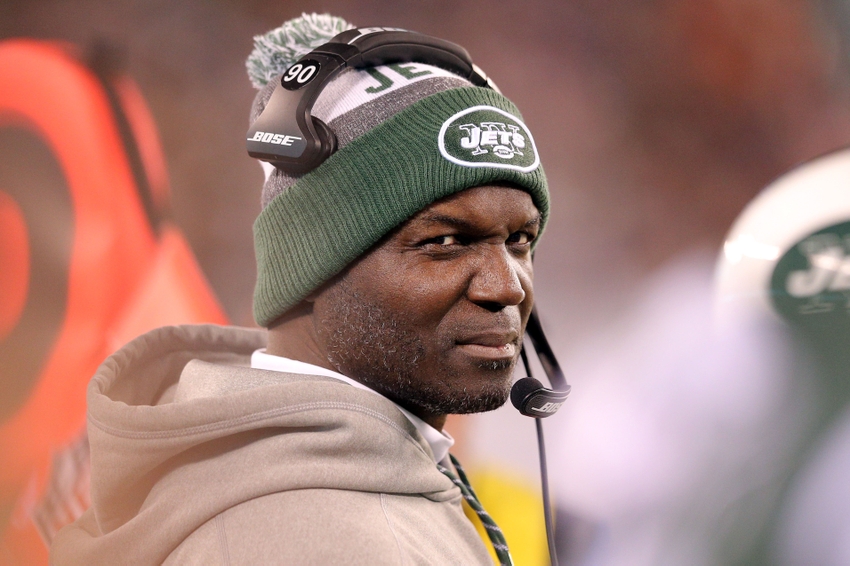 Up until now there haven't been too many head coaches viewed as surefire cuts when the season ends. The New York Jets may be ready to change that.
After finishing 10-6 last season and just missing the playoffs, it was felt one or two moves would propel this team into contention in 2016. They had a dynamite front seven on defense and an offense infused with tons of quality veteran talent. Best of all Tom Brady would miss the first four games of the year, so the AFC East could be wide open for once. Alas it's never that simple with the Jets.
Things got off to a rough start right off the bat as a holdout persisted between the team and quarterback Ryan Fitzpatrick. It was further complicated by accusations of several key players including Darrelle Revis and Muhammad Wilkerson showed signs of lagging effort and work ethic. It has since showed in their play.
Now the team is 3-9, out of the playoff race and head coach Todd Bowles could be the one who takes the blame for the disappointment.
Source: #Jets owner Woody Johnson is "extremely" frustrated and a major overhaul may follow, including the firing of HC Todd Bowles.

— uSTADIUM (@uSTADIUM) December 7, 2016
Mike Freeman of B/R cautioned the Jets against making such a rash move, believing the second-year coach is far from the biggest problem plaguing the team.
"Coach Todd Bowles isn't the problem for the Jets. The lack of talent is. 

Quarterback Ryan Fitzpatrick has been dreadful. Matt Forte is a borderline Hall of Famer, but he's 30. (That's like 45 in NFL running back years.) Brandon Marshall has taken a step back. And the offensive line isn't that good. Other than that, things are terrific."
It's such a strange turnaround. Anybody with eyes could tell Bowles inherited an older team. His job was to try to make a run right away before it was too late. They got close but the loss against Buffalo in the 2015 season finale crushed those dreams. Now things have begun to catch up with the roster and he's bearing the brunt of the blame.
Fair or not, this is the reality of things. New York is coming off a dispiriting 41-10 loss to the Colts. A team that was 5-6 going into the game. Losing like that to an elite team is one thing, but to a team with a losing record? That the real humiliation. One can understand the frustration. Still, ditching Bowles seems like a bad knee-jerk reaction to a situation with several layers of issues.
This article originally appeared on