Joe Namath thinks the Jets should try to acquire Colin Kaepernick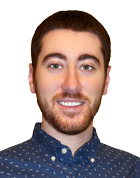 The only quarterbacks under contract for the New York Jets next season are Geno Smith and Bryce Petty. That's because Ryan Fitzpatrick will be a free agent in March if the Jets don't re-sign him before he hits the open market.
That's obviously a big decision they have to make fairly soon. If they elect to pass on an extension, they'll likely bring in someone else to compete with Smith and Petty.
Could Colin Kaepernick be that player? There was a report that surfaced last week indicating Kaepernick wants out of San Francisco and would prefer to play for the Jets. If true, Kaepernick could bring some youth to the position for New York.
Jets legend Joe Namath thinks acquiring Kaepernick would be a good move for the team, and they should explore the opportunity if it presents itself.
Via the New York Daily News:
"I think he should consider that a little more," Namath said of Brandon Marshall's comments. "I know that Fitzpatrick did a wonderful job this year. Whenever I'm asked to critique what I've seen and what I feel, I know that he would like to throw the ball more accurately given the chance. You need more than one quarterback on a team. If Kaepernick were available, I'd certainly consider bringing him in, yes."
Marshall, of course, said he doesn't want Kaepernick in New York, defending Fitzpatrick greatly. Namath believes he's wrong for not being open to the possibility. Especially given the recent rash of quarterback injuries that plagued the NFL this season.
"I can appreciate where Brandon is coming from," Namath said. "He's endorsing his man. I can believe that. I can understand that, I promise you. But as a fan, as I'm looking at it, excuse me? Things can change like that. A guy falls on his shoulder … what are you going to do? If you got a chance at getting Kaepernick … Kaepernick has got a long career ahead of him and he's only going to get better."
Acquiring Kaepernick is easier said than done. His salary of $11.9 million becomes completely guaranteed if he's on the 49ers roster on April 1 — a price the Jets probably wouldn't pay if going the trade route. It's also unclear if San Francisco will cut ties with Kaepernick.
Chip Kelly hasn't exactly endorsed or put down Kaepernick since becoming the new head coach, so that situation will continue to develop, as well.