Jets GM: We can 'definitely' win with Ryan Fitzpatrick at QB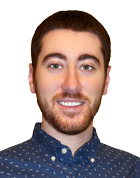 The biggest question surrounding the New York Jets this offseason will be the decision to either let Ryan Fitzpatrick walk or re-sign him to an extension. It's a decision the Jets would probably rather not face, but he played so well in 2015 that it's created the conversation.
Head coach Todd Bowles has already said he wants to have Fitzpatrick back as the starter in 2016, and general manager Mike Maccagnan has followed suit and done the same. Of course, money is obviously a factor and will likely determine whether Fitzpatrick returns or hits the open market.
One thing's for sure, though: Maccangan thinks the Jets can win with him at the helm, as they did in 2015.
"I definitely think Ryan's a quarterback we can win with," Maccagnan told WFAN's Mike Francesa. "Everybody kind of looks for that, whatever, if you call it franchise quarterback, or a very high-caliber quarterback, whatever the case may be. We had success this year, and had we played better at some point in time in one of those six losses, we could have been in the playoffs. And once you get there, anything could happen.

"The one thing I will say is this: I do think we can success with Ryan. But the thing I liked about our team this year was that, like I said before, they all kind of complemented each other well. So if you can build a good, solid team—and I'm not just talking, not just offense, defense, also special teams—we can go out there, hopefully, and be competitive, and compete for the playoffs. We can do it with Ryan Fitzpatrick, Geno Smith, and Bryce Petty as our quarterbacks."
Fitzpatrick helped the Jets win 10 games this season and was one victory shy of leading them all the way back to the playoffs. That's quite the turnaround from a year ago when they finished 4-12 and were a disaster under Rex Ryan.
Stability at quarterback is something the Jets haven't had in some time. And while Fitzpatrick is 33 years old, guys like Tom Brady Drew Brees have proved that guys can be effective late in their careers — and very effective, at that.