Jets' Ryan Fitzpatrick second in NFL in QB Keepability metric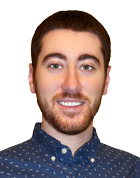 The NFL is a league of statistics. Passer rating, QBR, yards per attempt … the list goes on. Now, there's another metric: Keepability. And Ryan Fitzpatrick is near the top of the list in that particular statistic.
Courtesy of NewYorkJets.com, here's how the metric is calculated:
The measure tells us who are the most effective quarterbacks when a "meaningful" play ends with the ball still in their hands. In other words, who has the best yards/touch average when "touch" is defined as rushing minus kneeldowns plus sacks.
Essentially, it measures how effective a scrambling quarterback is, excluding kneeldowns and including the player's ability to minimize damage when he's sacked or pressured.
Fitzpatrick ranked second on the list with a 2.83 yards-per-touch average. The No. 1 player in the league was Tyrod Taylor of the Bills. Cam Newton was fourth, followed by Alex Smith and Russell Wilson.
Fitzpatrick isn't the fastest quarterback in the league, but he did display a great ability to pull the ball down and pick up chunks of yardage. He consistently rushed for first downs when his receivers were covered, though he could stand to improve at sliding. After all, that is how he tore ligaments in his thumb earlier in the season.
The Jets have already said they'd like to bring back Fitzpatrick in 2016, seeing as he'll be a free agent in March. Whether that will happen remains to be seen, but he was the least of their problems this season.