Quinton Coples is excited about Jets' secondary: 'We've got coverage'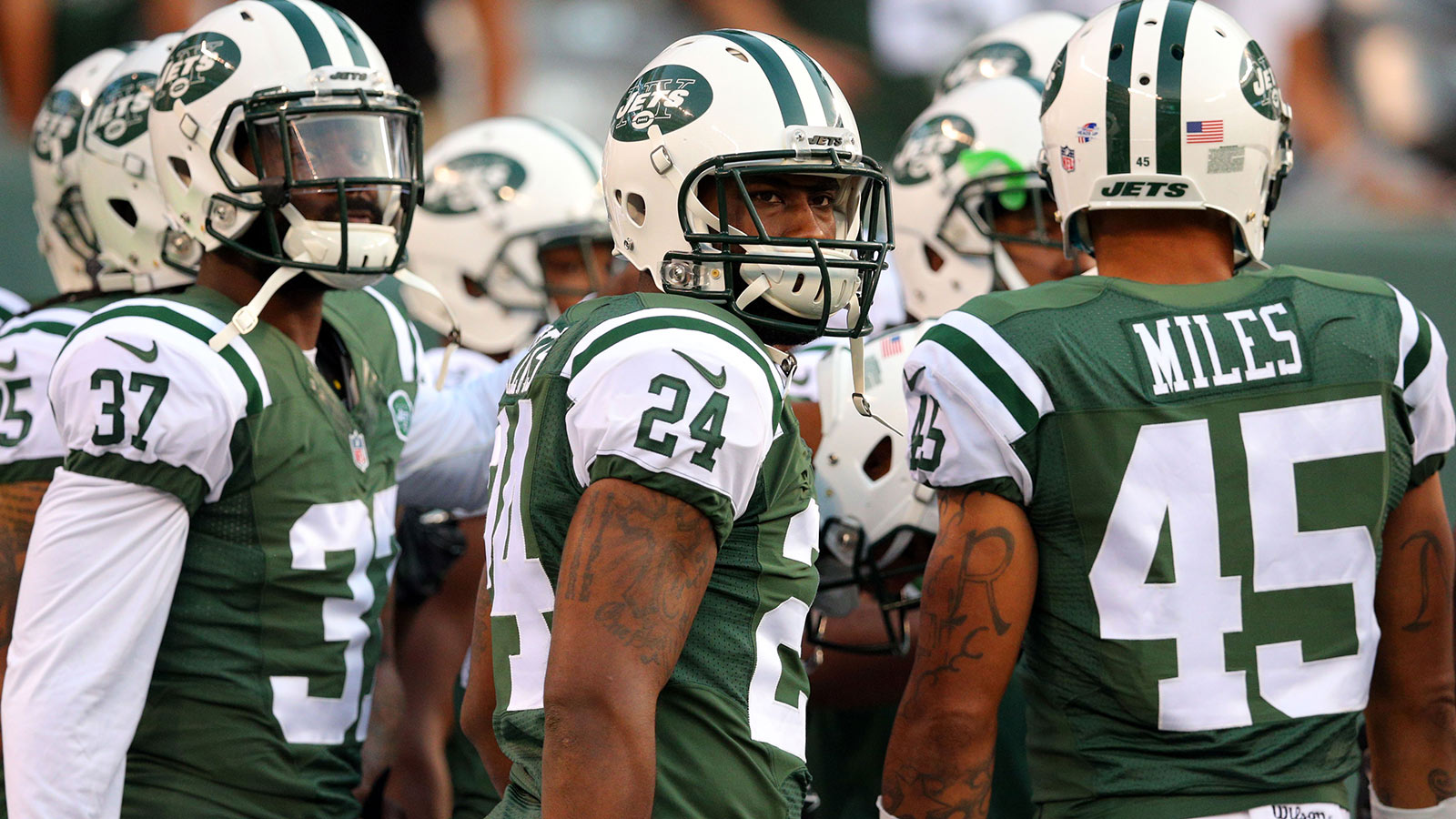 The New York Jets completely transformed their secondary this offseason and it has many excited. Outside linebacker Quinton Coples was with the Jets last season, so he's had a front row seat for the transformation from 2014 to 2015.
He has already seen the difference through just one week of the regular season, and he's excited about what the defense can do.
"I think we're more reformed," Coples told NJ.com on Wednesday. "We've got a lot of experience. I think that plays to a big advantage. We've got coverage. We've got a defensive front. I just think we've got a different mentality than what we had last year."
Thanks to the additions of Darrelle Revis, Antonio Cromartie, Buster Skrine, and Marcus Gilchrist, Coples isn't worried about the defense getting beat by quarterbacks.
"A lot of the focus last year was mostly on [that] we don't have any coverage," he said. "And it kind of took away from the aggressiveness that our defense is really about. Because we were so worried about them throwing the ball over the secondary. Now, we've got a secondary. We've got everything we need."
The defense is already off to a good start with regards to forcing turnovers. In Week 1 against the Browns, the Jets had one interception and forced four fumbles — two of which were strip sacks.
The Jets' defense looks stout on paper and it's off to a solid start in 2015, but Monday's matchup against Andrew Luck and the colts should provide a bigger test.
(h/t NJ.com)
MORE NEWS:
Want stories delivered to you? Sign up for our NFL newsletters.