Jets' Marshall, Revis make Pro Bowl again, Wilkerson gets first nod
The New York Jets made big changes to their roster in the offseason, nabbing new starters at six different positions. Two of the biggest acquisitions were Darrelle Revis and Brandon Marshall, and needless to say, those moves worked out in a big way.
Revis and Marshall were both named to the Pro Bowl on Tuesday, their seventh and sixth selections, respectively. It's Marshall's first with the Jets, and Revis' fifth after making it four times in his first stint with the team. Both players have played a huge role in lifting the Jets to a 9-5 record and have put them in the middle of the AFC playoff race.
RT to congratulate our #ProBowl trio! Could that number grow? Nick Mangold & Chris Ivory are both 1st alternates. pic.twitter.com/R0XNZSSg2p

— New York Jets (@nyjets) December 23, 2015
While Marshall's proud to be heading to Hawaii, he doesn't care about the Pro Bowl all that much. He'd rather be playing in the Super Bowl, instead.
"I'll be honest, I don't even care," Marshall said via the New York Daily News on Tuesday, prior to being selected. "I think the last time I was voted I didn't go. Tired of the Pro Bowl. If we're not in the Super Bowl maybe I will go this year. But I'm so focused on winning it all that I don't care about it."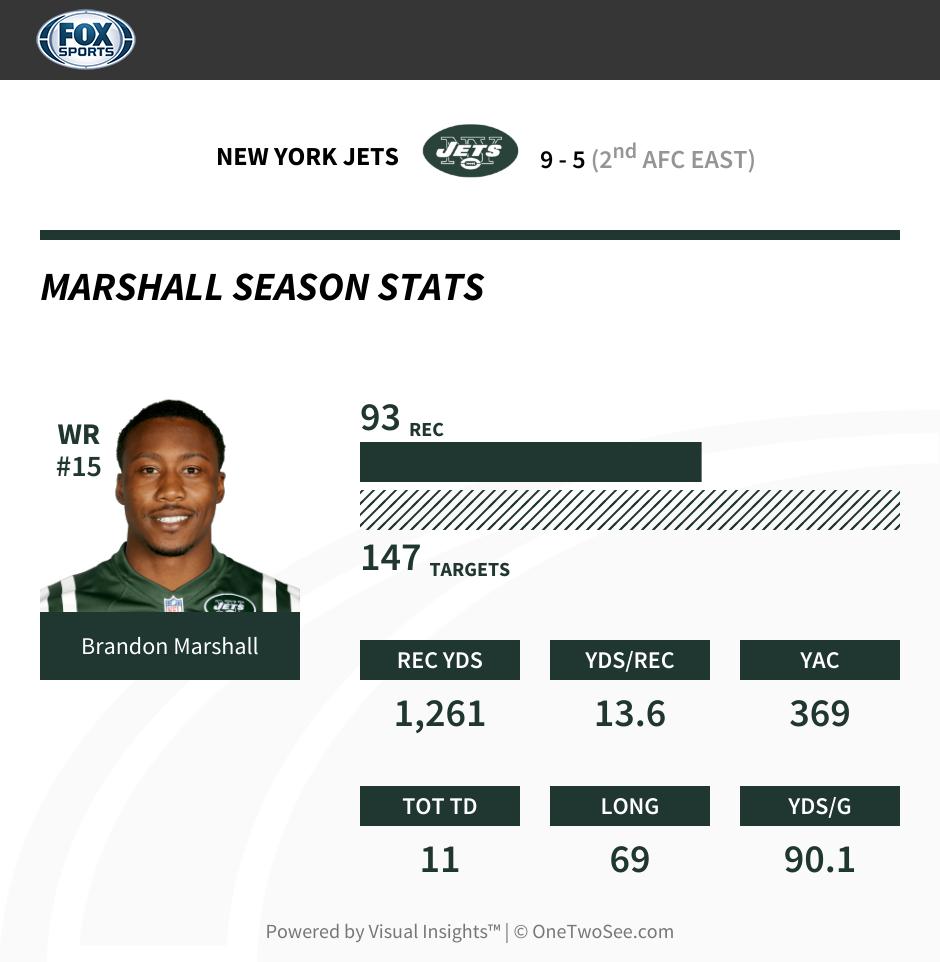 Joining Revis and Marshall on the squad is Muhammad Wilkerson — the first Pro Bowl selection of his career. Wilkerson is having a career-best year, posting 12 sacks and 56 tackles to go along with six passes defensed and two forced fumbles. He's fifth in the league in sacks and is well-deserving of the spot.
However, it could easily be his last with the team as he's set to be a free agent after the season. The Jets will have to decide whether or not they want to sign him to an extension, or possibly use the franchise tag on him. It will be be interesting to see what the team elects to do as he'll be a highly-touted free agent if he hits the market.
Chris Ivory and Nick Mangold didn't make the Pro Bowl roster, but they're first alternates in case of injury.
MORE NEWS:
Want stories delivered to you? Sign up for our NFL newsletters.