Five Jets to watch in Thursday's preseason opener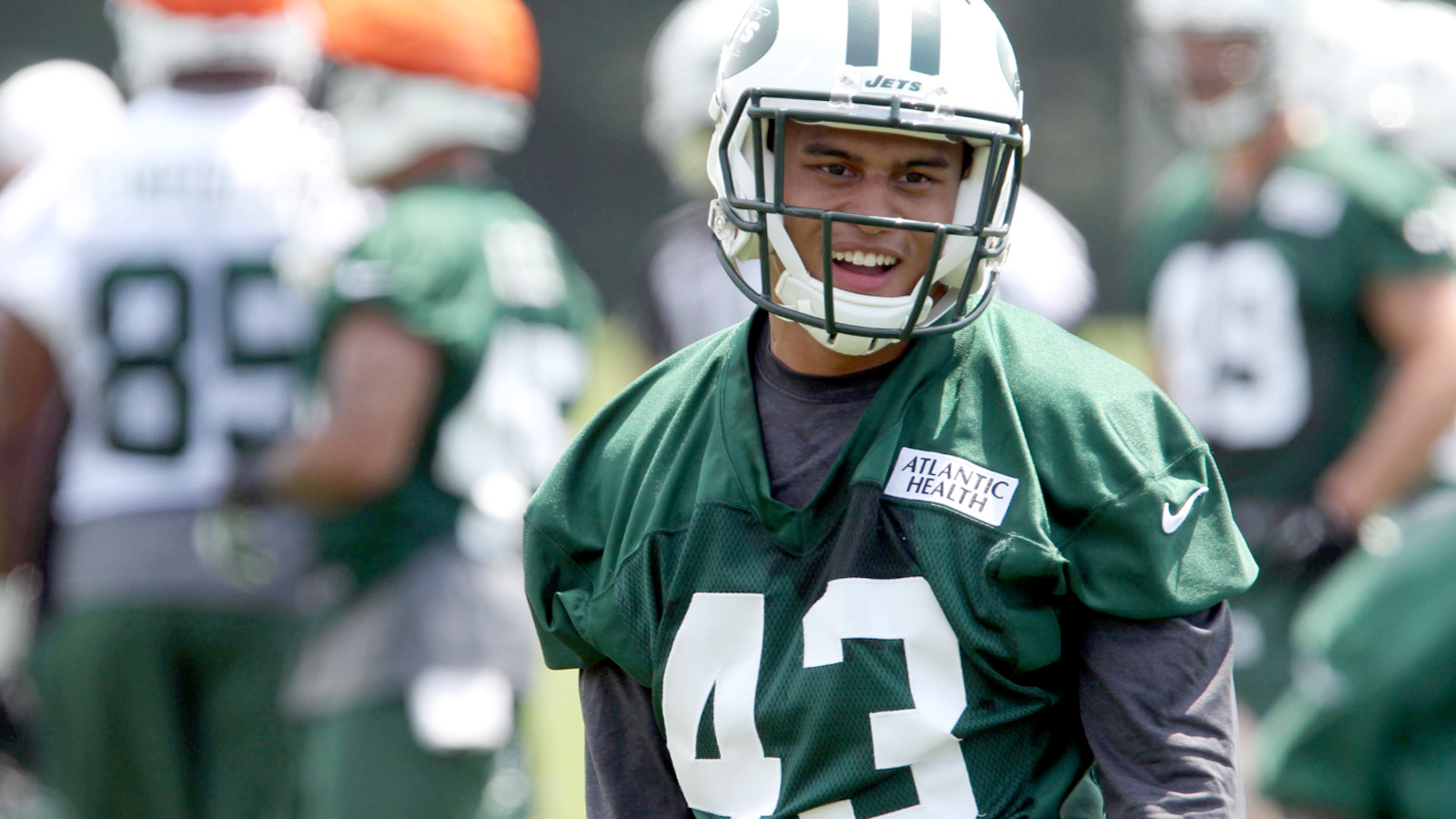 The New York Jets take the field for their preseason opener against the Detroit Lions on Thursday night, just two days after the Geno Smith incident.
Without Smith, Ryan Fitzpatrick will lead the first-team offense against the Lions, giving fans a look at what they can expect from him in the early parts of the season. The Lions defense isn't as stout as it was in 2014 with Ndamukong Suh, but it will be a test for the Jets offense nonetheless.
These five players are worth keeping an eye on Thursday night.
Bryce Petty
Rookie quarterback Bryce Petty isn't necessarily ready to lead an offense in the regular season, but the Jets still drafted him in the fourth round with Geno Smith on the roster. It's clear they have some high hopes for him at quarterback, even if it's not in 2015. The Jets also have yet to sign a veteran to back up Fitzpatrick, meaning Petty will see plenty of playing time on Thursday night. If he can be effective and not make big mistakes, he could find himself on the rise.
Rontez Miles
The Jets had a rough week, losing both Dee Milliner and Antonio Allen for extended periods of time due to injury. Allen, a versatile safety, is out for the season, leaving a spot open for Rontez Miles. He'll be asked to fill in for Allen to earn a roster spot, with that process beginning tonight. He has yet to make a tackle or fill any column on the stat sheet in his career, but things since have changed due to Allen's injury.
Leonard Williams
The second rookie to watch is Leonard Williams, the No. 6 overall pick in the 2015 draft. Williams was dominant in college, but the NFL is a different animal. With the Jets having to play without Sheldon Richardson for at least four games (suspension) to open the regular season, Williams will play a big role early on. He was one of the most talented defenders in the draft, and fans will get a chance to see his ability for the first time Thursday night.
Dexter McDougle
While Antonio Allen's injury opened up a spot for Rontez Miles at safety, Dee Milliner's did the same for Dexter McDougle at cornerback. McDougle was a third-round pick in 2014 but has yet to see the field in the regular season. Playing time will be tough to come by once again in 2015 behind Darrelle Revis, Antonio Cromartie, and Buster Skrine, but Milliner's injury could allow McDougle to do just that. Veteran starters won't see much time on Thursday, giving way to McDougle at cornerback.
Shaq Evans
The 2014 season was rough to say the least for receiver Shaq Evans. He was placed on season-ending IR in mid-August of last season, ending his rookie year far before he had hoped. Now with Brandon Marshall, Devin Smith, and Eric Decker all on the roster, Evans has an uphill battle to make the 53-man squad, but it's not impossible. Smith is battling a lung injury that will keep him out for four to six weeks, which will allow Evans to see more playing time on Thursday.