Jets DE Wilkerson 'won't be a distraction' after skipping his own birthday celebration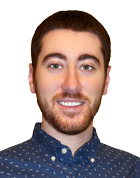 Last week, the New York Jets came out on defense without two of their best players on the field. That's because both Muhammad Wilkerson and Sheldon Richardson were benched by Todd Bowles due to a "coach's decision."
Bowles never revealed the reasoning behind his decision, but it was later reported that the two players missed team meetings or showed up late "all the time." If missing meetings repeatedly wasn't bad enough, Wilkerson also skipped a Week 7 walkthrough in which his teammates had a cake to celebrate his birthday.
Wilkerson owned up to the mistakes on Wednesday, saying he won't be a distraction for the Jets.
"I spoke to coach and what we spoke about is between me and him," Wilkerson said, via NFL.com. "Like I said, I learned from this and I'm not going to be a distraction and I feel like this is a distraction to the team. There won't be a distraction no more, especially coming from me. Like I said, I'm one of the leaders on this team and I have to definitely have to do better and show better."
Of course, Wilkerson wasn't the only one to make the mistake of showing up late and missing team meetings. Richardson was also guilty of that, but he didn't apologize the way Wilkerson did Wednesday.
According to Richardson, he was late to just one meeting after oversleeping.
"It has been blown way out of proportion," Richardson told the New York Post. "I know me missing the first quarter isn't blown out of proportion, but it was one meeting. It is how it is. I overslept 20 minutes. It was just that. Most definitely learned a lesson — a lesson I already knew."
Richardson could be on the move in the offseason after the Jets shopped him before the trade deadline. Behavior like this, regardless of the extent, won't help his case for remaining in New York – despite the fact that he's already acknowledged he's the "odd man out."