New York Jets: Muhammad Wilkerson Admits Mistake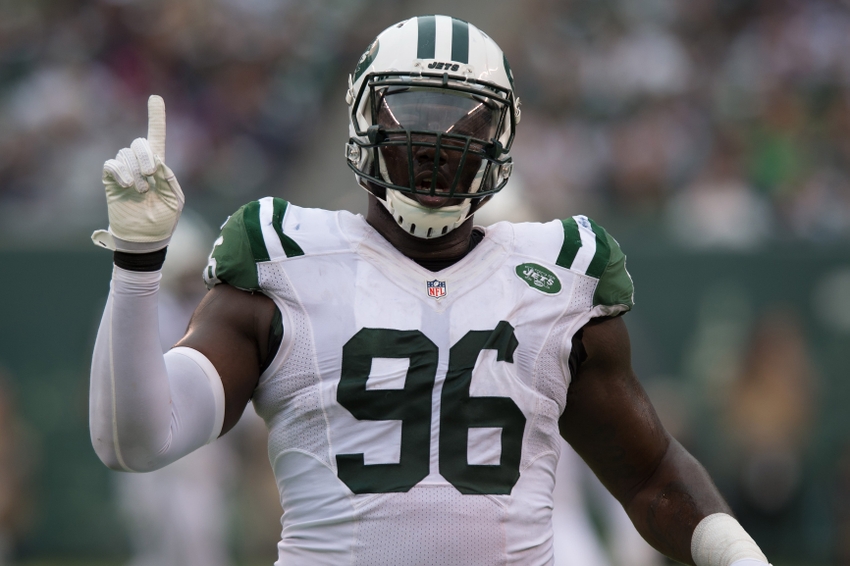 The New York Jets benched defensive end Muhammad Wilkerson early on against the Miami Dolphins. Does he admit to making a mistake?
The New York Jets are struggling on the field, and there has been a lot of drama surrounding the team recently. One of the most recent issues facing the Jets was when Muhammad Wilkerson missed a walk-through and a defensive meeting on his birthday.
Due to the tardiness and absences, Todd Bowles benched him in the first quarter against Miami. Instead of making excuses, Wilkerson owned up to his mistakes.
"Those actions are unacceptable," he said to Anthony Rieber of Newsday.com. "I definitely feel that, as a leader on this team, I need to do better. I respect the coaches, I respect everyone in this building. I take responsibility for my actions."
With the Jets sitting at 3-6, these are not the type of distractions that they can afford. Although the season is basically over, there are still a lot of games to be played for the Jets.
"I won't be a distraction," Wilkerson said, via Kimberley Martin of Newsday. "I feel like this is a distraction to the team. There won't be a distraction coming from me. I definitely have to do better and show better. … That's not me, that's not my character, that's not me as a teammate."
After signing a long-term contract extension in the offseason, Wilkerson hasn't lived up to it so far this season. In 2016, Wilkerson has totaled just 2.5 sacks in eight games this season. Compared to the 12 sacks that he totaled last season, it has been a disappointing season for Wilkerson.
Due to the Jets investing in Wilkerson long-term, they need him to be a leader on the field and in the locker room. Missing meetings are not a good thing for a player, and hopefully, Wilkerson has learned from his mistakes.
More from Empire Writes Back
This article originally appeared on