AFC East Notebook: Jets look to end decade-long skid vs. Giants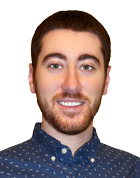 The New York Jets will be on the "road" this week against the New York Giants, but it will certainly feel like a home game. The two teams from New York share MetLife Stadium and will meet for the first time in a non-preseason game for the first time since 2011. Incredibly, the Giants have won the past five matchups dating back to 1996, outscoring the Jets 149-100 in those five games. Will the Jets be able to beat the Giants for the first time since 1993 on Sunday? They may have to do so without their best defensive back.
Darrelle Revis is still in the league's concussion protocol and has made "slight progress" but isn't certain to take the field against the Giants. Of course, the Giants have a fairly talented wide receiver in Odell Beckham Jr., which could be a big problem for the Revis-less Jets secondary. Without Revis, Beckham could be in for a big game. Coming off of a nine-catch, 142-yard performance against the Washington Redskins, Beckham is playing as well as he ever has.
It'll take a true team effort by the Jets to slow down the star wide receiver, but the Jets have proved that they boast a strong defense even without Revis. Muhammad Wilkerson, Sheldon Richardson and Leonard Williams can get after Eli Manning and make him uncomfortable, which will prevent deep routes from developing.
The Jets topped the Giants, 28-18, in the preseason, but this one counts.
Will new play caller Zac Taylor spark the Dolphins' offense?
The Miami Dolphins cut ties with another coach this week, firing offensive coordinator Bill Lazor following the team's blowout loss to the Jets. Quarterbacks coach Zac Taylor will take over as the team's play caller, and he should provide a spark. If nothing else, he should bring some balance to the offense. Over the past two weeks, the Dolphins have ran the ball just 23 times, compared to 82 pass attempts for Ryan Tannehill. That's about as unbalanced as it gets in the NFL, but Taylor vows to run it more often.
"We're going to run the ball," Taylor said. "It's important for our players to have that mindset."
Lamar Miller has averaged 4.8 yards per carry this season, but no team runs the ball less frequently than the Dolphins. Surprisingly, though, they're sixth in the league in yards per carry.
There's plenty of talent in the backfield, Taylor just has to utilize it properly. He'll get his first shot at doing so against the Baltimore Ravens this week with both teams sitting at 4-7. Sunday's game could be the first step in bringing some balance to the Dolphins, and it starts with Taylor.
Patriots, Tom Brady searching for offensive weapons once again
The New England Patriots are no longer undefeated after suffering their first loss of the season at the hands of the Denver Broncos. More importantly, Rob Gronkowski suffered a knee injury and isn't guaranteed to play this week. The Patriots used just two wide receivers against the Broncos thanks to Gronk's ability to line up outside as a wideout, but without his big tight end, who will Brady turn to?
Scott Chandler will step up as the starting tight end if Gronkowski is out, but getting Danny Amendola back would certainly help, too. He remains a question mark to play against the Philadelphia Eagles in Week 13, but there's optimism he'll be able to return. There's little doubt that Brady can still win without elite weapons around him, but the Patriots need to get healthy in a hurry.
Amendola, Gronkowski, Julian Edelman and Dion Lewis have accounted for 203 receptions, 2,531 yards and 20 of Brady's 28 touchdowns despite missing seven games combined. Needless to say, Brady will be searching for someone to catch his passes if Gronkowski and Amendola remain sidelined against the Eagles on Sunday.
MORE NEWS:
Want stories delivered to you? Sign up for our NFL newsletters.