New York Jets: Lorenzo Mauldin Thriving With More Playing Time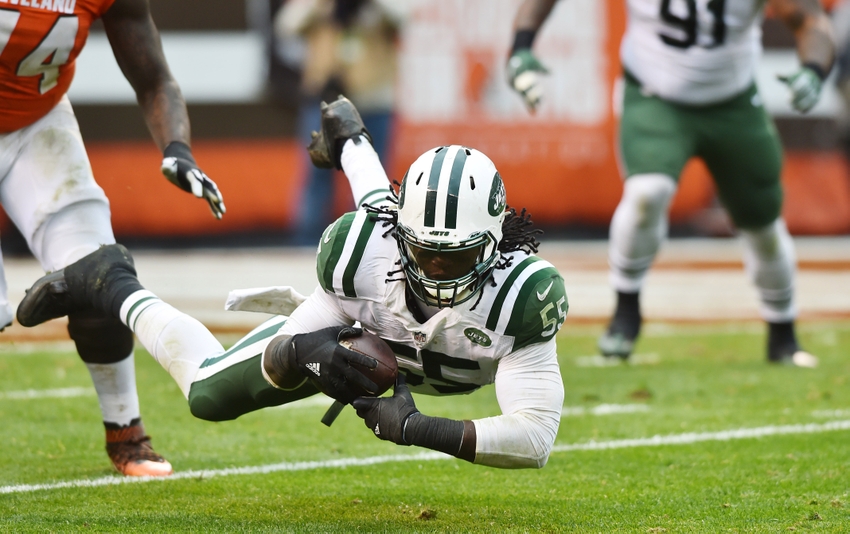 The New York Jets might not be playing well this season, but Lorenzo Mauldin has been producing for the team with more playing time.
In the third round of the 2015 NFL Draft, the New York Jets selected pass-rusher Lorenzo Mauldin. Last offseason, Mauldin quickly became a fan-favorite, as many were able to see his potential as a pass-rusher in the Jets 3-4 defense.
In his rookie season, Mauldin was able to total four sacks, one forced fumble, and one fumble recovery. For a third-round pick, the production from Mauldin was exceptional for the Jets last season. After the strong rookie season, many predicted that he would be a breakout star in 2016.
Due to some inconsistent playing time this season, Mauldin has struggled to get into his groove. However, in the past few games, Mauldin has been playing and he credits that to his improved play.
"Most definitely," Mauldin told Connor Hughes of NJ Advance Media.
"When you're only coming in as a third-down pass rusher, you can't get into a groove," Mauldin said to Hughes. "It's tough to just go in every now and then cold. You aren't going to get production that way."
In the past two weeks, Mauldin has been on the field and has been a noticeable factor in somewhat improved Jets defense. Against the Baltimore Ravens, Mauldin had five hurries and played in over 80% of the snaps for the Jets. Last week against the Browns, Mauldin played slight more and totaled three hurries, three tackles, and an interception.
"I'm coming in now and getting pressure," Mauldin said to Hughes. "I'm in there on first and second down and getting into a rhythm, finding my role. The coaches believe I can stop the run and set the edge, so I've been out there."
With a 3-5 record, the Jets need all of the help that they can get at this point. Mauldin playing some of his best football of the season comes at a good time with a big game upcoming against the Miami Dolphins.
More from Empire Writes Back
This article originally appeared on