New York Jets linebackers coach: 'Arrow is pointing up' for Quinton Coples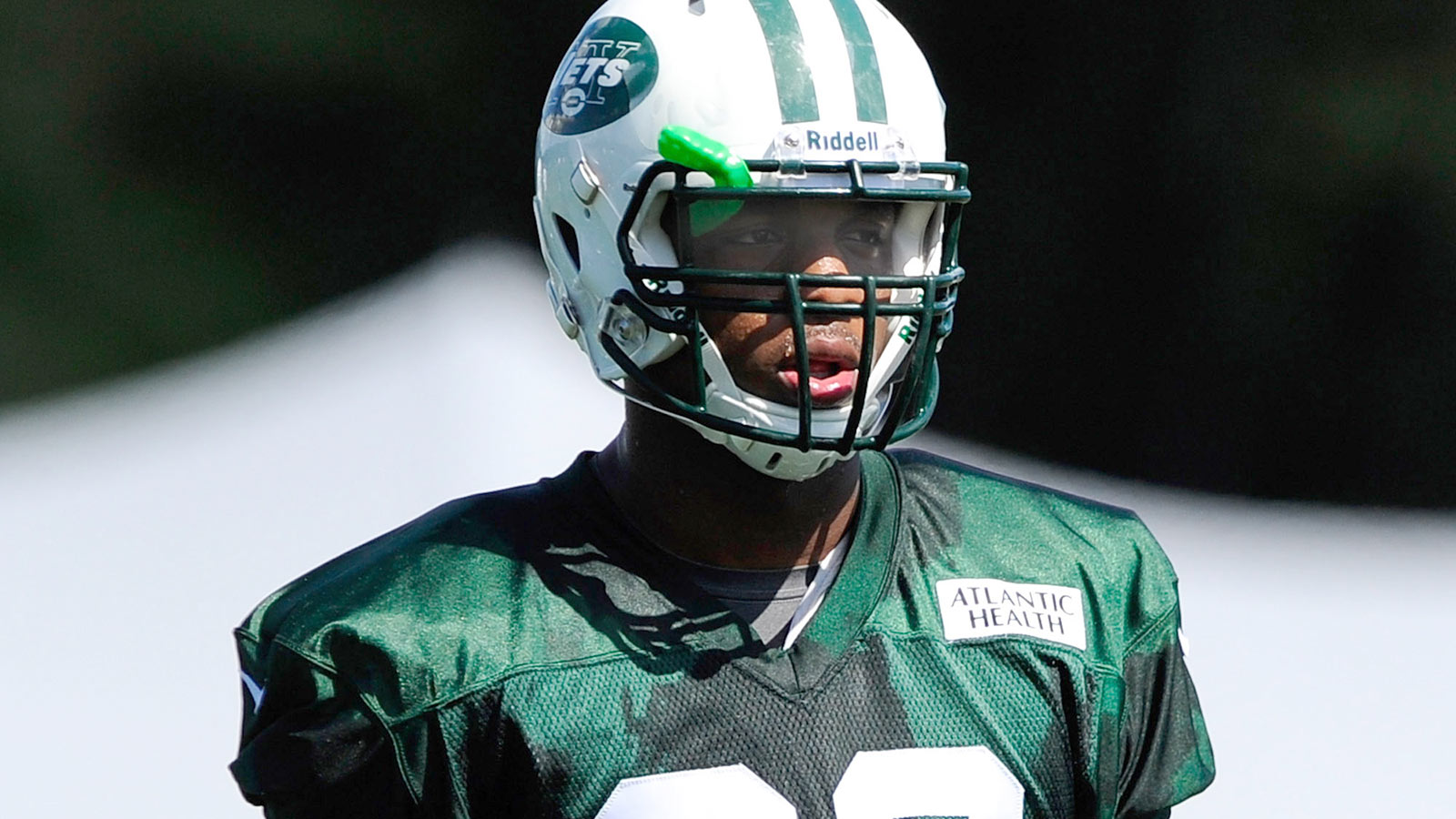 New York Jets linebacker Quinton Coples was drafted in the first round of the 2012 NFL Draft and had his fifth-year option picked up by the team despite his uneven play so far in the NFL. In three seasons with the Jets, he has recorded 16.5 sacks, with a career-high 6.5 sacks coming last year.
As he heads into the 2015 season, he will need to live up to his first round talent in order to get a new contract with the team, especially with a new head coach and front office in the mix.
So far Coples has made a positive impression on one member of the Jets organization in new outside linebackers coach Mark Collins.
"He plays with very good violence," Collins said. "He can set the edge in the run. He can finish plays in the run game. He can push the pocket. He can affect the quarterback. It doesn't mean he's always going to sack the quarterback, but he can affect the quarterback. I definitely think his arrow is pointing up."
Collins and new head coach Todd Bowles are hoping to have Coples focus exclusively on getting after the quarterback this year after Rex Ryan had him splitting duties between rushing the passer and playing in coverage.
"If you're just looking at it from a common sense [standpoint], you've got a 280-pound guy, so naturally, you want him to rush the passer versus drop into coverage," Collins said. "Obviously, for him, you want him rushing the passer more than you want him dropping into coverage. But in the same sense, we're demanding, and we want him to be able to do both."
Hopefully for the Jets, Coples can finally reach his potential. The Jets will need him to provide a pass rush after defensive lineman Sheldon Richardson was suspended for the first four games of the 2015 season due to violating the league's substance abuse policy.
(h/t True Jersey)
Photo Credit: Rich Barnes-USA TODAY Sports