New York Jets: Is Todd Bowles Losing the Team?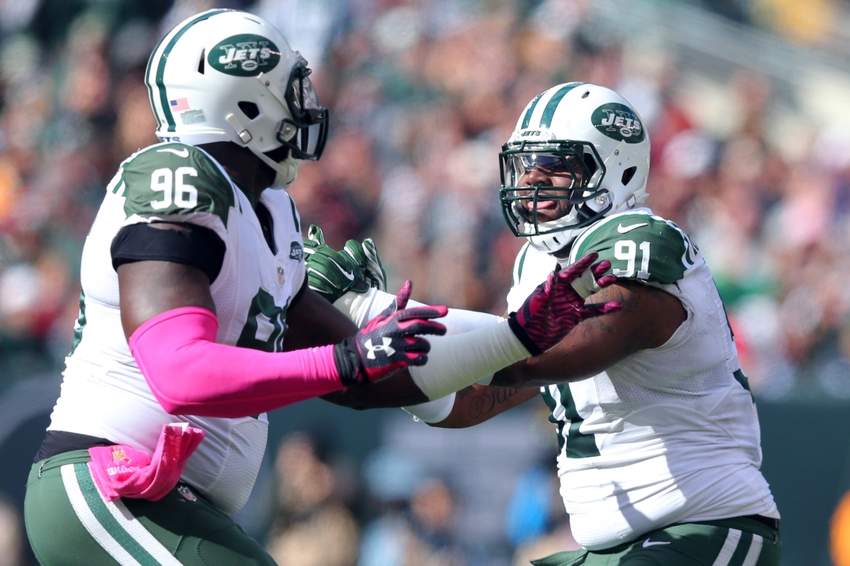 Todd Bowles is a good football coaches. His history says that much. The problem is he inherited a Rex Ryan team with the New York Jets.
He probably didn't grasp what that meant when he accepted the job last year. One thing that stood out about Ryan over his tenure from 2009 to 2014 was he had no fear. Specifically when it came to acquiring players with personality. If they had questionable backgrounds, it didn't matter. Ryan felt  he had enough charisma and ability to communicate to work past such problems. That's why the Jets signed guys like Santonio Holmes, Percy Harvin, and Braylon Edwards.
It's also why he drafted players like Sheldon Richardson and Muhammad Wilkerson. When they are motivated, their talent makes them two of the bet defensive linemen in the NFL. The problem is keeping them motivated. Ryan could do it and Bowles seemed to handle it well last year. However, things seem to have changed. Those two along with some others seem to have tuned their head coach out.
Chris Wesseling of NFL.com took notice of the problem.
"Now the Jets boast an embarrassment of riches upfront, right? Not so fast. Wilkerson is on pace for less than half of the 12 sacks he posted in last year's contract run. Richardson was shopped hard at the trade deadline, leaving his New York future in serious doubt. Billed as building blocks for the next Jets contender, both players have shown a troubling lack of commitment, culminating in last week's first-quarter benching."
The fact of the matter is Todd Bowles took his shot with Rex's team in 2015. They almost made it but came up short. Now those players have figured out what they can get away with. Since the New York Jets are losing they've taken full advantage of it. Bowles is doing what any head coach can to get them re-focused but without success. This team could be headed for a massive retooling in order to get more players on the roster who respond to his coaching style.
This article originally appeared on