New York Jets: Darrelle Revis Calls Tom Brady Greatest of All-Time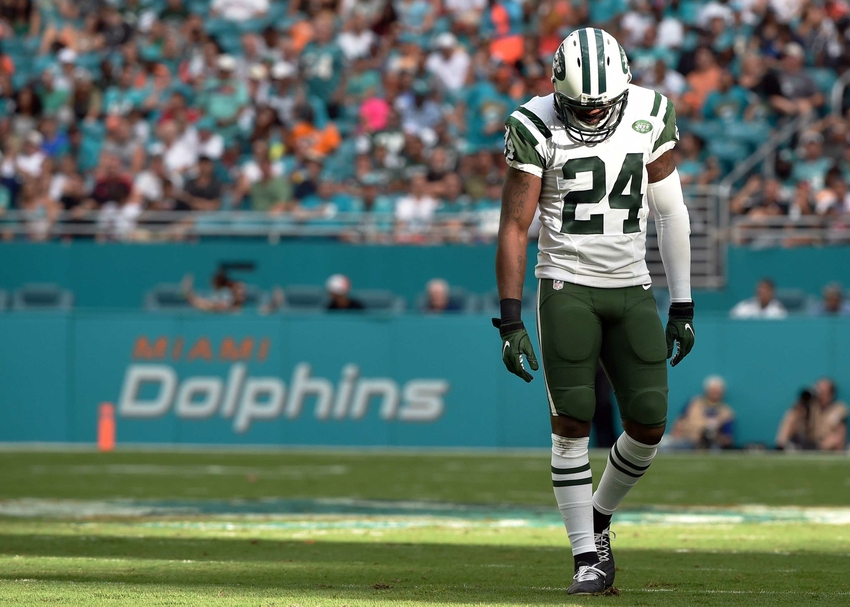 The New York Jets will be facing the New England Patriots and quarterback Tom Brady on Sunday. Which player on the Jets called him the greatest of all-time?
Quarterback Tom Brady of the New England Patriots has been a real thorn in the side of the New York Jets since he became the starting quarterback. Since that big hit by Mo Lewis on Drew Bledsoe, Brady, and the Patriots have dominated the AFC East.
Brady and the Patriots have won multiple championships, and he also has some very impressive individual accolades. His former teammate, and current Jets cornerback Darrelle Revis believes that he is the best quarterback of all-time.
"His legacy speaks for itself," Revis said Wednesday to Connor Hughes of NJ.com. "He's probably the best quarterback to ever step on the field."
This season, many believe that Brady is playing with a chip on his shoulder because of the four-game suspension. Revis believes that there isn't any extra motivation and that this is just a truly great player.
"There's no difference in his game," Revis said to Hughes. "I know a lot of people say he has come back with a chip on his shoulder, but he's just the ultimate competitor. He has always been that way since he stepped into the league. He's continuing his legacy.
Revis was teammates with Brady in 2014 when they won a Super Bowl together against the Seattle Seahawks. As a former teammate, Revis knows how hard Brady works to be one of the greatest of all-time.
"That's just giving him credit for being so competitive. How hard he works on a day-to-day basis. How much dedication and time he puts into his craft and him wanting to be at the top of the food chain."
In addition to Revis calling Brady the greatest quarterback of all-time, head coach Todd Bowles also praised Brady. Due to Bowles being a bit older, he also showed respect for Joe Montana, who is the main competition for the greatest quarterback of all-time with Brady
"Obviously, in my era, there was (Joe) Montana, who I thought was very good," Bowles said to Hughes. "But as a coach, he's the best I've seen since I've been coaching, easily."
The Jets will be hoping to upset Brady and the Patriots at home on Sunday afternoon. Brady is being listed as questionable because of a knee injury, but most expect him to play against the Jets.
More from Empire Writes Back
This article originally appeared on