Jets NT Damon Harrison: I'd be a SG in NBA if not for NFL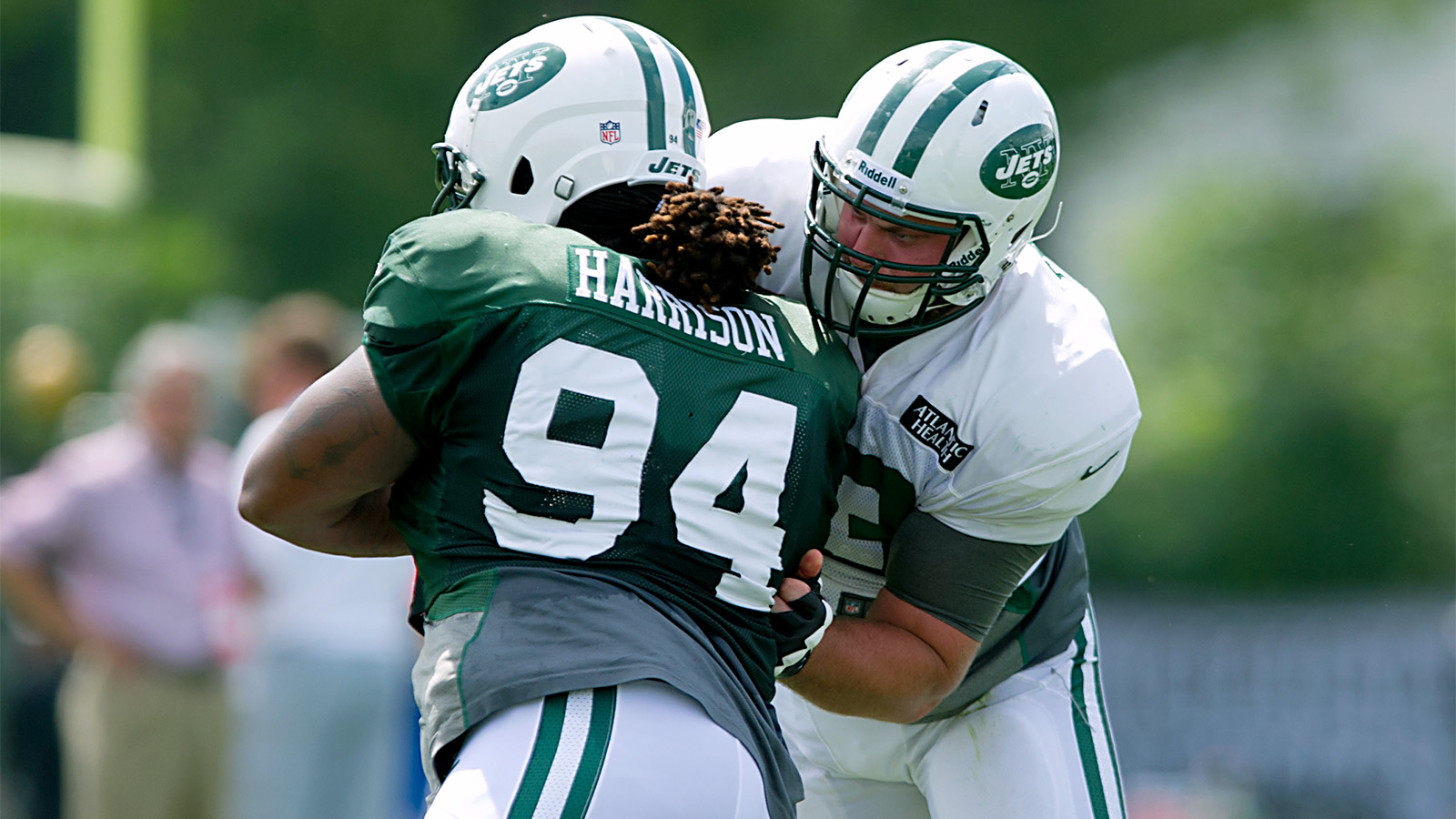 The New York Jets have one of the best defensive lines in the NFL on paper. Guys like Sheldon Richardson, Muhammad Wilkerson, and Leonard Williams get most of the attention, but nose tackle Damon Harrison is a big part of that group, as well. He just doesn't get as much national recognition as his teammates do.
Even without his name in the spotlight, Harrison wouldn't consider himself underrated.
"I wouldn't use that word, but I can understand why other people do because I'm not the household name like Muhammad, Sheldon and Leonard are," he said via the Associated Press. "The people who watch football know exactly what I do."
Harrison considers himself to be the best nose tackle in the league, which shows the great confidence he has in himself. But if didn't have the success he's had in the NFL, Harrison knows he would have been great in another profession.
"Playing in the NBA," he said. "I'd probably be a short shooting guard, but I'd be in the NBA, and I'm very confident in saying that."
Harrison played shooting guard in high school, and was seemingly a solid player before turning to football.
"I was a pure shooter, man."
Harrison stands at 6-foot-4, 350 pounds, so he wouldn't be your average guard in the NBA. But just as the position states in the name, you have to be able to shoot — and Harrison can.
(h/t Associated Press)
MORE NEWS:
Want stories delivered to you? Sign up for our NFL newsletters.