New York Jets, Dallas Cowboys Should Get Together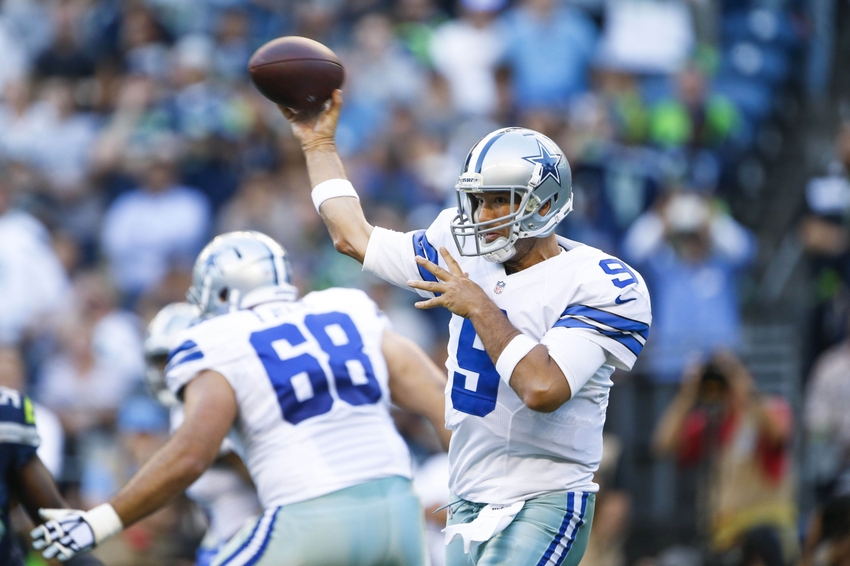 Tony Romo knows that Dak Prescott has taken over the Dallas Cowboys but I still wants to play. So the team should do the right thing and trade him to a team he can win with. And the New York Jets can give them something good back.
Dallas Cowboys quarterback Tony Romo still has a few great years left in him.This was supposed to be the year that he got the Cowboys near or to the Super Bowl. But the emergence of 2016 4th-round pick Dak Prescott has put a stop to the Romo era in Dallas.
Meanwhile, the New York Jets have a fully loaded team with the exception of a quarterback that can lead them. Ryan Fitzpatrick wore his lucky rabbit's foot last year and had a great season. But this year, his lucky rabbit's foot is missing and he's back to normal.
But the Jets showed how good they could be with a great quarterback and Romo is still on that level. And at the same time they have DL Sheldon Richardson, whom they no longer need. Leonard Williams, the team's 2015 1st-round pick has emerged.
And fellow star 3-4 end Muhammad Wilkerson isn't going anywhere. The Jets are currently using Richardson as an edge rusher and he doesn't look too good there. And 2017 is the last year of his contract so Jets want to get something for him.
Romo would make the Jets contenders and a threat to unseat the New England Patriots in the AFC East. That is certainly worth it for a player that would leave the team for nothing in 2018. And Richardson would become just the 3-technique Cowboys need.
He was a dominant 3-4 end before Williams went over there and took his spot. Both of these teams would get a player they need for a player they no longer need. And both players get a chance to go help another team contend for a Super Bowl.
Everyone wins in this trade!
More from With the First Pick
This article originally appeared on