Brandon Marshall says he almost cried after believing he was traded from the Jets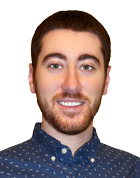 The NFL trade deadline came and went without any significant moves being made, which surprised absolutely no one. There were plenty of rumors swirling in the hours leading up to the 4 p.m. ET deadline, though – particularly with the New York Jets.
Sheldon Richardson saw his name tossed around, as did Brandon Marshall. The veteran receiver wasn't as likely to be traded as Richardson was, but there was certainly a chance he'd be moved.
Needless to say, he didn't want to leave New York.
"Literally three minutes ago, I got a call from someone within the (Jets) organization," Marshall said while on the set of the CBS' show 'We Need To Talk.' "My assistant called and said, 'Hey 'B', this guy called you and said it's an emergency.'
"We were just in the green room. I put my head down and I was like, 'Oh my gosh. I'm about to get traded.' (But the Jets official) said, 'I just want to let you know. Don't listen to the rumors. We're not shopping you.'"
Marshall admits he nearly broke down into tears upon receiving that phone call, thinking he had been traded from the Jets.
"I was about to cry. I literally was about to cry. I was like, 'How am I going to go on this show and maintain myself?' But, I'm still a Jet."
Marshall has built a rapport with Ryan Fitzpatrick and the entire Jets organization, so it's easy to see why he didn't want to be moved, even with New York being well out of the playoff picture.
Marshall has dedicated himself completely to the Jets and wants to reach his first career postseason with his current team.
The full conversation can be seen when the episode airs at 8 p.m. ET on Tuesday.