New York Jets: Brandon Marshall Is Against Being Traded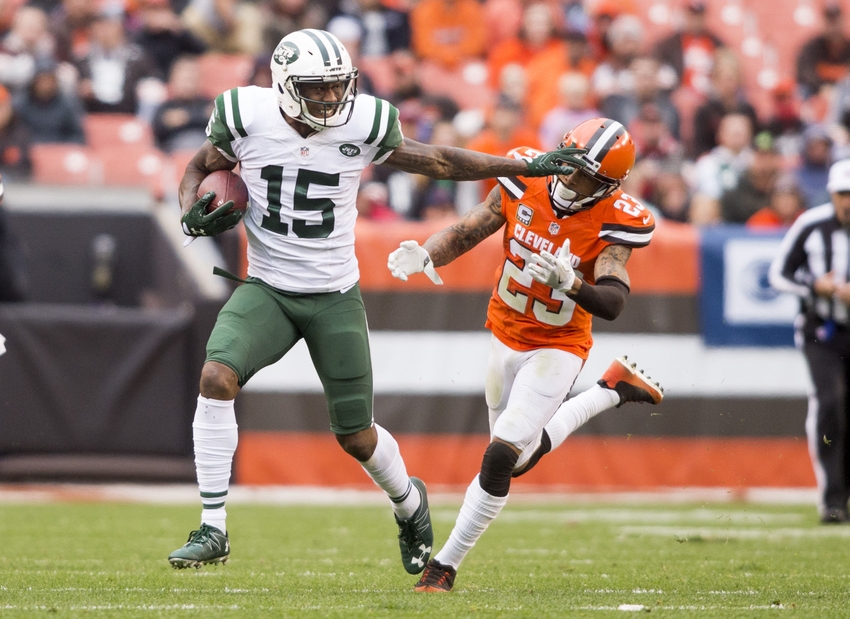 The NFL Trade Deadline is quickly approaching and there has been some interest in New York Jets players. Would Brandon Marshall want to be traded?
It has been a difficult season for the New York Jets in 2016. After nearly making the playoffs last season, the Jets are now 3-5 after a win against the Cleveland Browns. Even though the Jets beat the Browns, their season is still likely done unless some miracle happens.
Due to the NFL trade deadline being so close and the Jets not likely being a playoff contender, a few of their players have been mentioned. One of those players is wide receiver, Brandon Marshall.
Marshall played great for the Jets last season after being acquired in a trade from the Chicago Bears. Last season, Marshall totaled 1,502 receiving yards for the Jets. While he hasn't played quite as well this season, he is still one of the top receivers in the league and would draw interest from other teams. However, Marshall wants no part of being traded despite the losing record.
"I would be disappointed if I was traded," Marshall said by his locker to Connor Hughes of NJ.com. "I love it here. I want to finish what we started here with coach Todd Bowles."

"No … it's not even a question," Marshall said when asked if he has discussed a move with general manager Mike Maccagnan. "I would be disappointed if that were to happen and that came up.
Marshall has bounced around a bit in his career so far, but he really seems to enjoy being in New York. Even though he has been on the team for just over a year, Marshall is without a doubt one of the leaders in the locker room.
"I love the ownership. I'm about to say the opposite of what Ryan Fitzpatrick said. I love my coaches. I love my teammates. To be honest, I like [the media], which is tough. I really do."
Marshall kept an optimistic attitude for the Jets after they won their second straight game, as he still believes that they are in contention.
"I want to finish what we started here," Marshall said to Hughes. "We're not out of it. We're going to continue to fight, rally the troops, and get this team on the right track."
The Jets will have a challenging game in Week 9 against the Miami Dolphins on the road. The Dolphins have been playing much better in recent weeks, and the Jets could be a different looking team with the trade deadline on Tuesday.
Unlike other sports, the NFL trade deadline isn't usually a crazy day, but contending teams could call up the Jets if they make a player like Marshall available.
More from Empire Writes Back
This article originally appeared on