New York Jets: Bill Belichick Still Respects Darrelle Revis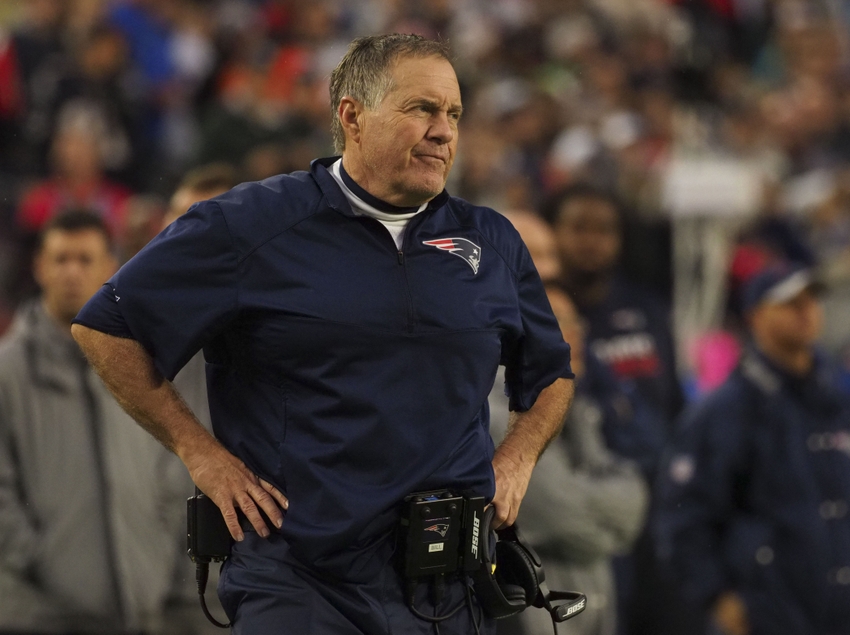 New England Patriots coach Bill Belichick still respects New York Jets cornerback Darrelle Revis despite his struggles this season.
It has not been a good season by any means for New York Jets cornerback Darrelle Revis. After a decent season in 2015 with the Jets, Revis has struggled to cover pretty much every wide receiver this season.
Instead of his normal physical play at the line of scrimmage, Revis has been playing very soft in coverage this season. Due to his wrist and being burnt a few times deep, Revis is giving receivers a lot of space at the line of scrimmage.
Despite his struggles, his former head coach Bill Belichick still respects Revis' ability to make plays in the secondary.
"Well, just go back to our game [last season]. Big interception against us down there. I would never underestimate that player," Belichick said to Mark Daniels of the Providencejournal.com. "He's got good skills, good competitor. I would never underestimate him."
Revis helped the Patriots win a Super Bowl in 2014, as he played like a lockdown cornerback for New England. After winning the Super Bowl, Revis turned his successful season in New England into a big contract with the Jets.
This season, the Jets have one of the worst secondaries in football, and that has a lot to do with the struggles of Revis. On Sunday, the Jets will be challenged by one of the best offenses in the NFL.
Patriots quarterback Tom Brady is having a great season since he has returned from his suspension. This season, Brady has totaled 20 touchdown passes, one interception, and a completion percentage just over 70 percent.
Due to the Patriots having a balanced passing attack, it will be unclear who Revis will be shadowing. The Patriots can attack the Jets secondary in multiple ways, and Revis will have to deal with speedy wide receivers like Julian Edelman and Danny Amendola.
Even though Belichick says he respects Revis, his offense will likely be targeting him. Due to the soft coverage, Revis has been playing, the Patriots could have an easy time attack them underneath.
More from Empire Writes Back
This article originally appeared on