New York Jets at Miami Dolphins Live Stream: Watch NFL Online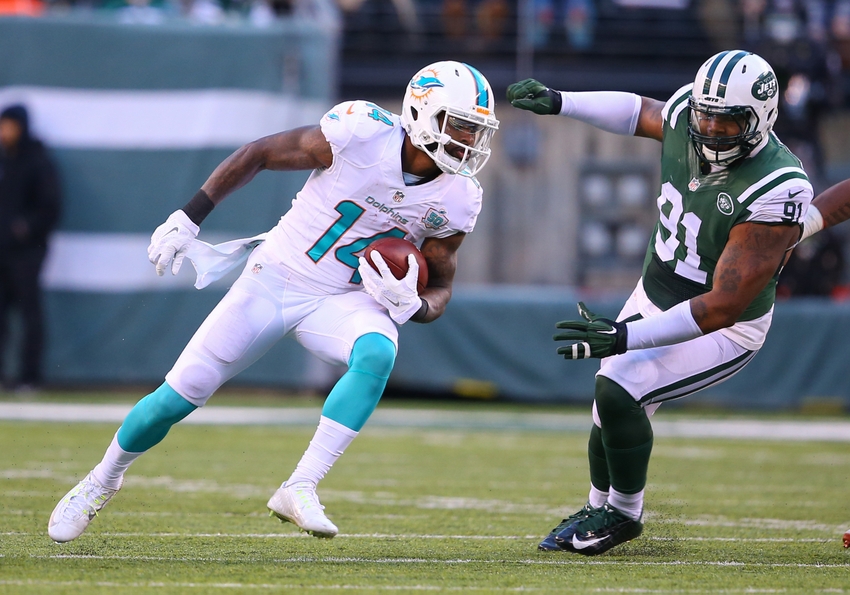 On Sunday, November 6th, the New York Jets will be on the road facing the Miami Dolphins. Here is all the info you'll need to watch.
On Sunday, the New York Jets will be attempting to keep their season alive against the Miami Dolphins. After a 1-5 start to the season, the Jets have won two straight games against the Baltimore Ravens and the Cleveland Browns.
The tough start to the schedule in 2016 really proved that the Jets aren't that good of a team this season. Against weaker competition, the Jets have shown that they can win games still, but a playoff shot is extremely unlikely at this point.
Like the Jets, the Dolphins got off to a really poor start in 2016. However, the past two games have been good for them. In their last two games, the Dolphins have earned victories against the Pittsburgh Steelers and Buffalo Bills. The Dolphins have benefitted from some injuries to key players in their last two games, but a win is a win.
All eyes will be on Dolphins running back Jay Ajayi, who will be attempting to run for 200 rushing yards for the third straight game. The Jets have the best run defense in the NFL, and it will be interesting to see what gives.
Date: November 6th
Start time: 1:00 PM EST
Location: Miami, Florida
Stadium: Hard Rock Stadium
TV Info: CBS
Live Stream: NFL League Pass
The loser of this game will in all likelihood have their slim playoff hopes ended in Week 9. It will be interesting to watch this game, as it could be very competitive despite the struggles of both teams.
More from Empire Writes Back
This article originally appeared on