Alex Boone responds to Jon Beason: 'I'm sorry he feels that way'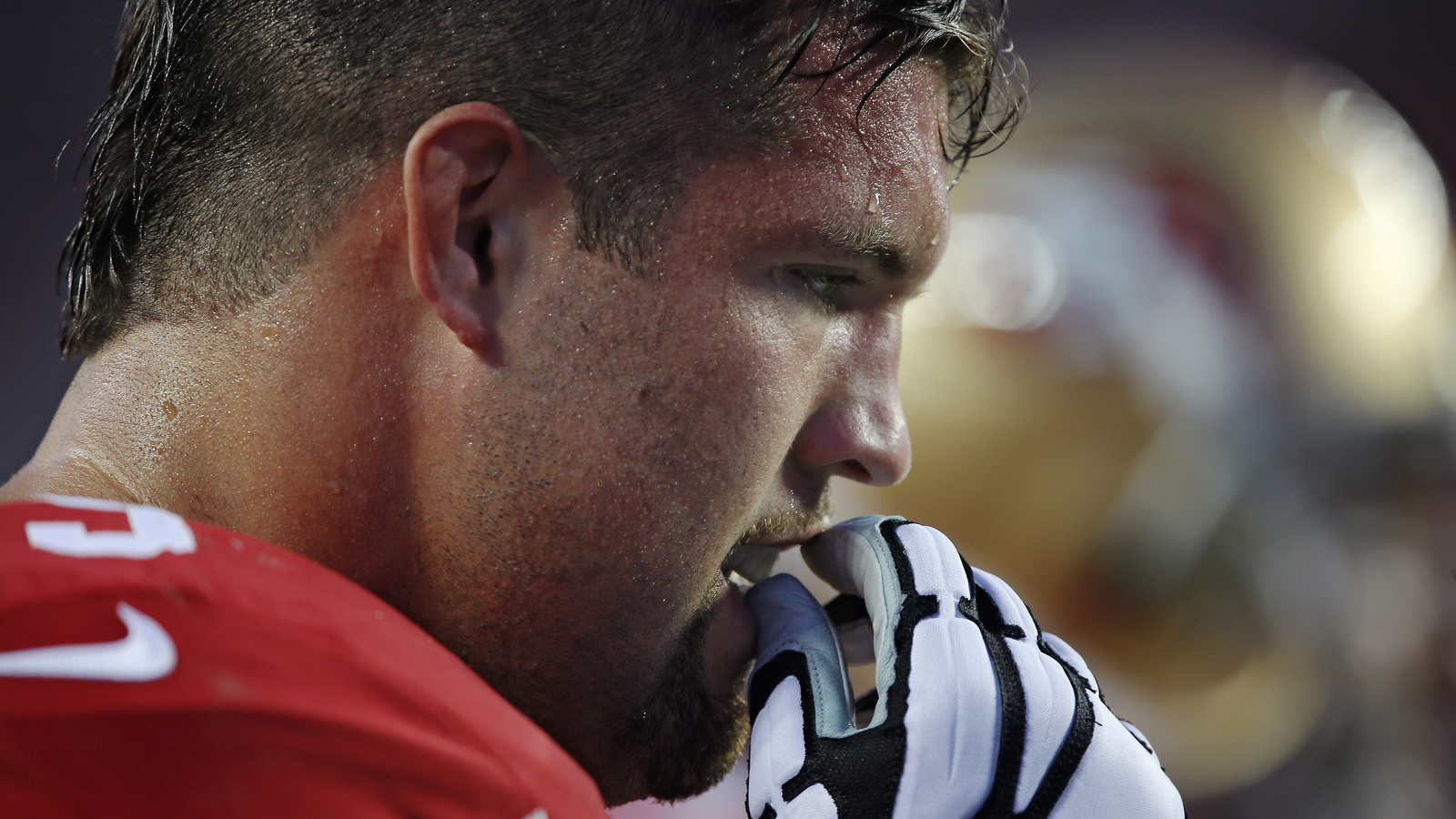 San Francisco 49ers lineman Alex Boone responded to the Giants' Jon Beason's claims that his "coward move" led to a concussion, and Boone isn't exactly sorry about it.
Beason told Newsday on Friday that Boone had shoved him in the back deliberately, leading Beason to lose his balance and opening the door for San Francisco's Carlos Hyde to hit him with the crown of his helmet. While it was Hyde's hit that concussed Beason, the linebacker said that it wouldn't have happened if not for Boone's shove.
Later on Friday, Boone defended himself against Beason's criticism, saying he'd never tried to hurt anyone on purpose.
"I'm sorry he feels that way," Boone said, as quoted on the 49ers official website. "I've never thought of myself as a dirty player, and I've never intentionally tried to hurt anybody."
Boone also questioned why Beason wasn't interested in reaching out to speak with him.
"If you're frustrated, just call me," Boone said. "I read the article, and he said he's not going to reach out to me, and that's a shame. If I had a grievance, I'd call them and tell them."
49ers coach Jim Tomsula backed his lineman, saying that he didn't feel the play was dirty.
More from Larry Brown Sports: