New York Giants Rumors: Shane Vereen Eyeing Week 14 Return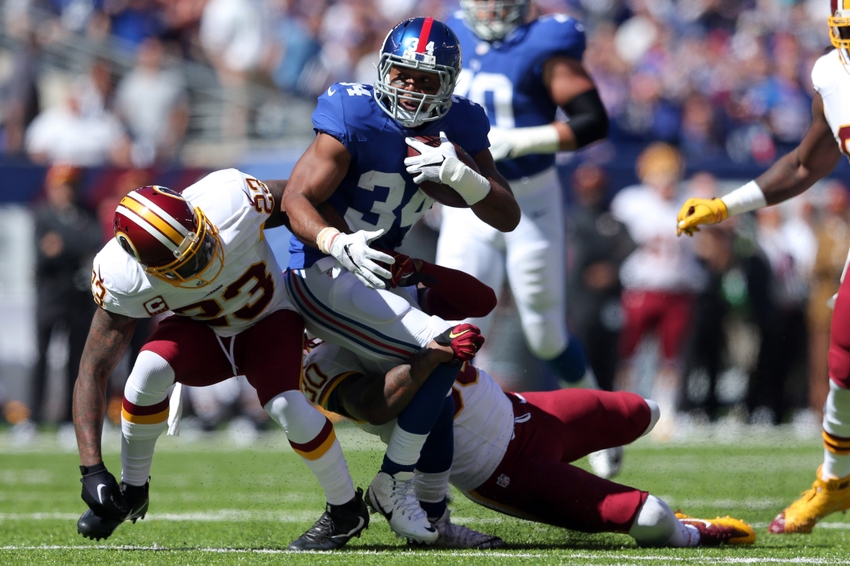 Recent New York Giants rumors have emerged that running back Shane Vereen will be returning soon. When can we expect to see him back?
As the New York Giants continue to roll, recent New York Giants rumors have been about the return of running back Shane Vereen. In a loss to the Washington Redskins, the Giants lost running back Shane Vereen when he tore his triceps.
Vereen has been out since then, but according to Mike Garafolo, the Giants are hopeful that Vereen will be back December 11th. That, of course, is a huge game for the Giants against the Dallas Cowboys.
Giants could get a nice boost in two weeks. They're eyeing the Dec 11 game vs Dallas for RB Shane Vereen's return from IR. That's the hope.

— Mike Garafolo (@MikeGarafolo) November 27, 2016
In recent weeks, the Giants rushing attack has been much better. Despite some injuries to their offensive line, Rashad Jennings has been running the ball well. In the past two games, Jennings has totaled over 80 rushing yards in each game, and the Giants have shown a balance on offense.
Even though Vereen plays running back, he is more of a part of the passing game than the running game. As a third-down running back, Vereen is one of the best in the NFL as a pass-catcher out of the backfield.
In 16 games last season, Vereen totaled 59 receptions, 495 receiving yards, and four receiving touchdowns. In the Giants quick passing offense, Vereen gives Eli Manning a weapon that can turn a swing pass into a nice gain frequently.
Week 14 will be a huge one for the Giants, as they will be attempting to catch the Cowboys in the NFC East. Dallas is currently on a 10-game winning streak, but their one loss this season did come against the Giants. Adding Vereen into the fold with an improved running game will help the Giants offense fire on all cylinders against the Cowboys.
More from Empire Writes Back
This article originally appeared on