Giants WR Parker drops another, leads NFL with five drops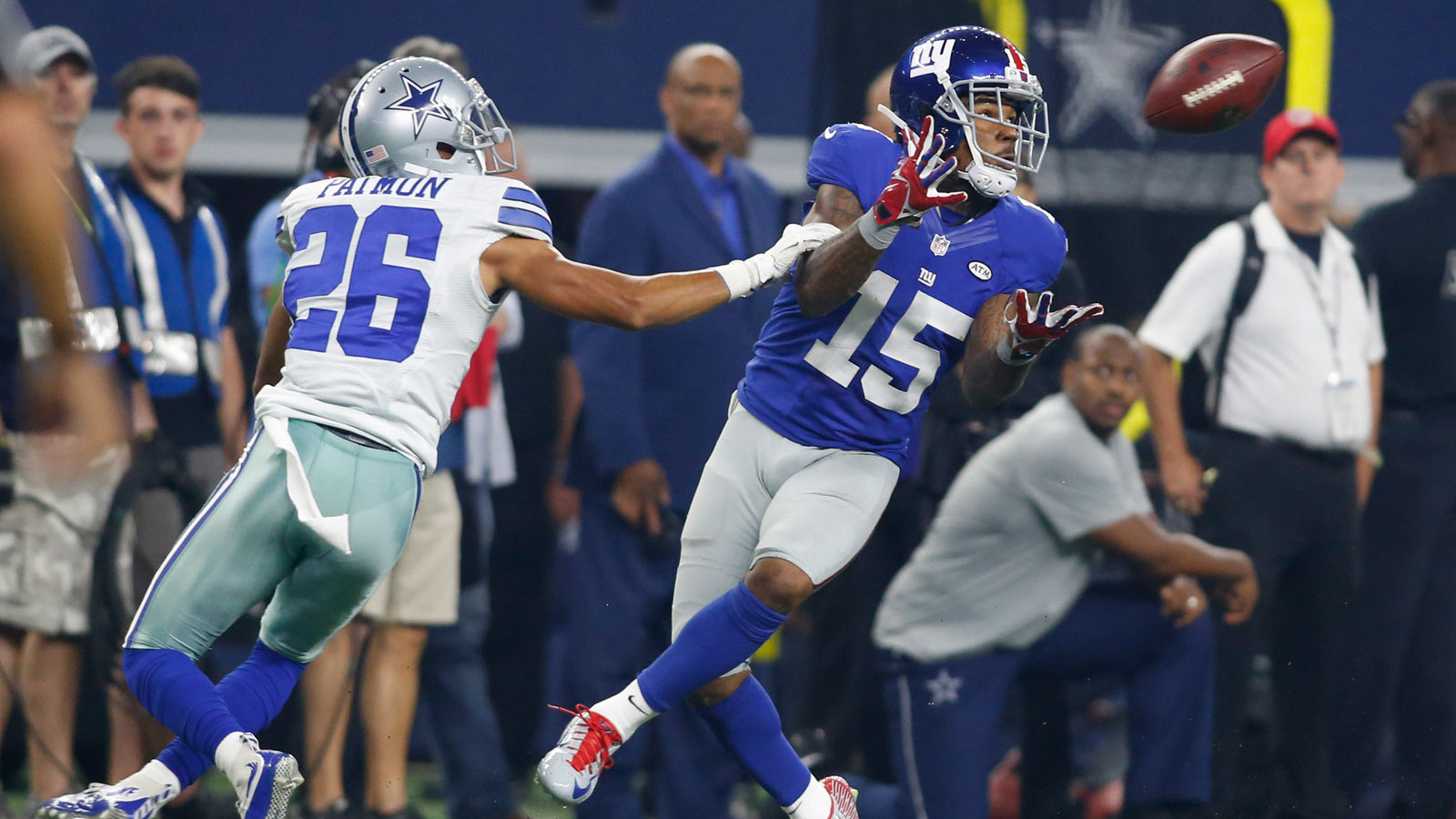 No wide receiver in the NFL has had more dropped passes than New York Giants wide receiver Preston Parker through two weeks, according to Pro Football Focus. In Sunday's loss to the Atlanta Falcons, Parker finished with two dropped passes, including one that came on the final play of the game.
After scanning the field on a fourth down, in what turned out to be the game's final play, he found Parker past the first down marker. Although Manning's pass was a little under thrown, like all five of Parker's drops this season, the pass hit him right in the hands.
Earlier last week, head coach Tom Coughlin entertained the idea of mixing in Dwayne Harris and other players more often as the slot wide receiver. Coughlin said they have to find receivers who can catch the ball more times than he drops it, and that has not been the case with Parker so far this season.
The Giants did mix in different players at wide receiver more often in Week 2. Harris played 24 offensive snaps and rookie Geremy Davis played two. Parker logged 41 offensive snaps.
With Victor Cruz expected to be out at least until Week 4, the Giants may need to figure out a new plan of attack at slot wide receiver. Parker's five drops through the first two games have come at very costly moments for the Giants.
(h/t Pro Football Focus)
MORE NEWS:
Want stories delivered to you? Sign up for our NFL newsletters.