New York Giants Players Make Mistake Calling Out Josh Norman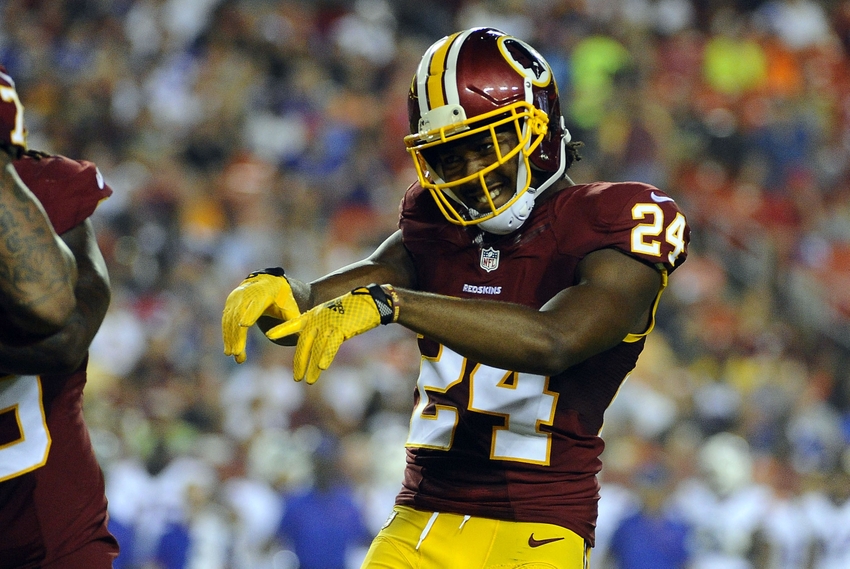 It looks like the rivalry between the New York Giants and the Washington Redskins is heating up heading into the 2016 season. After the final matchup between the two teams last year saw Josh Norman and Odell Beckham Jr. engage in a highly physical battle, the players are at each other again. This time, receiver Victor Cruz is sounding off against Norman.
According to ESPN's Jordan Raanan, Cruz was unimpressed with Norman's efforts during Monday night's game. He thought that Norman should have been matched up on Antonio Brown for the whole game, and here is what he said in regards to the performance.
Especially if he calls himself — I don't call him this, he calls himself the best corner in the league — then you have to go cover the best receivers on the other team. Going in, I thought he was going to follow AB all over the place, but he didn't. So it is what it is. He made his choice.
What Cruz fails to realize about his comments is that the defensive scheme was not something decided on by Norman. Head coach Jay Gruden and defensive coordinator Joe Barry were the ones who elected to have Norman play on one side of the field with Bashaud Breeland on the other. As a result, the Steelers solely placed Brown against Breeland and the results went heavily in favor of the Steelers. There is no question that Norman should have been shadowing Brown throughout the contest, but it was definitely not Norman's call on covering him.
Cruz was not alone in his thinking. Giants cornerback Janoris Jenkins also thought that Norman should have been on Brown. He brought up Norman's contract when insulting the veteran (per ESPN).
I think when you're paying someone $70 million when there shouldn't be no game plan. The game plan should be, you're on this guy, and that's what it is.
Regardless of whether or not Norman actually had control over the situation, one thing is clear. The Redskins are going to be at the throats of the Giants during their first matchup. The Giants players have verbally attacked one of their most prominent teammates. They will not allow their divisional rivals to get away with that, and that means that the game between the two teams will be extremely physical and it could get ugly.
Also, these comments will give the Redskins motivation to beat the Giants. While Norman has done a lot of talking about Beckham Jr. throughout the offseason, it was not in Cruz and Jenkins' place to call him out. The game in question did not involve them, so they should have kept their mouths shut. The Redskins will be ready to beat their opponent because of this unwarranted attack on Norman's ability. He may not have functioned as a No. 1 corner in Week 1, but he did not deserve to have his abilities questioned.
Any time you give a rival extra motivation to beat you, that should be considered a mistake. The Giants have done just that and they may pay the price for their actions.
This article originally appeared on