Odell Beckham Jr. silent on OTA absence, will 'for sure' be at mandatory minicamp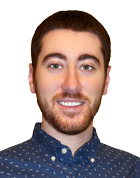 Teams across the league are in the midst of OTAs, getting a first look at both rookies and veterans on the same field together. The workouts are completely voluntary, but for the most part players attend with the goal of building a rapport and getting into "football shape" before training camp.
One notable absence has grabbed headlines the past few days, though, and it's created a bit of a controversy. Wide receiver Odell Beckham Jr. missed the first two days of OTAs for the Giants but was expected to return on Thursday. He didn't, and there's no telling when he will be on the field with his teammates.
At the latest, he'll participate on June 13, when mandatory minicamp gets underway. Before then? Who knows.
"No comment," Beckham told NFL Network when asked whether he'll participate in the remainder of OTAs. "I love my team and am excited about the season."
Beckham said he'll "for sure" be in attendance for mandatory minicamp, but that's three weeks away. All the while, he's missing out on valuable time with his teammates, particularly the new ones like veteran receiver Brandon Marshall and rookie tight end Evan Engram. His chemistry with quarterback Eli Manning is unquestioned, but the more time you have with your teammates, the better.
Head coach Ben McAdoo made that clear on Thursday by saying he wants all of his players in attendance.
"You want all your players here, especially your great players," McAdoo said, via the New York Post. "It's a time to build fundamentals and communication and chemistry and trust, so you want all your players here, especially the great ones. They facilitate a lot of those things for you, but you coach who's here."
Defensive end Olivier Vernon is another notable absence from Giants OTAs, but there has been far less controversy surrounding his situation. He hasn't been spotted with Johnny Manziel, or rumored to be hanging out with a celebrity pop star like Iggy Azalea. He's working out in Miami, where defensive tackle Damon Harrison points out the weather is far better.
"They have some valid reasons why they're not here," Harrison said. "I'm sure they're not here just because they just didn't feel like coming. If I didn't live in New Jersey full-time, I probably wouldn't be here right now. [Vernon's] from Miami. Have you seen the weather here lately? I'd run from it, too. I'm sure they've got some good reasons why."
It's still not clear why Beckham is skipping out on OTAs, but many believe it's because of his current contract situation. He's set to make just $1.8 million this season, the final year of his rookie contract. He'll make $8.4 million in 2018 now that the Giants have picked up his fifth-year option, but a long-term extension is his goal.
Whether that comes this offseason or next remains to be seen, but there has been little discussion between the two sides up to this point. Perhaps that's angered the young receiver.