See the bizarre patriotic mask Odell Beckham Jr. wore during warmups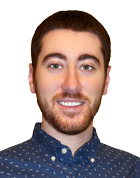 With Odell Beckham Jr., you simply never know what you're going to get.
One week he'll get into a fight with a kicking net, and the next he'll propose to it. This week, his apparel took center stage. He showed up to FirstEnergy Stadium wearing a bizarre, yet patriotic, mask during pregame warmups.
Here's a better look at it.
The mask-type thing matches his hoodie and the Giants' colors perfectly, but it is certainly a bit frightening. Perhaps that's what he was going for ahead of Sunday's game against the Browns.
Odell Beckham Jr. feeling patriotic in pregame warmups. This was as he went to give autographs to some Giants fans. pic.twitter.com/KdBGm5UMjz

— Jordan Raanan (@JordanRaanan) November 27, 2016
Odell Beckham looking like a very patriotic Hannibal Lecter (📷: AP) pic.twitter.com/xZX9i6E3ET

— SI Extra Mustard (@SI_ExtraMustard) November 27, 2016