New York Giants News: Victor Cruz Expected to Practice on Thursday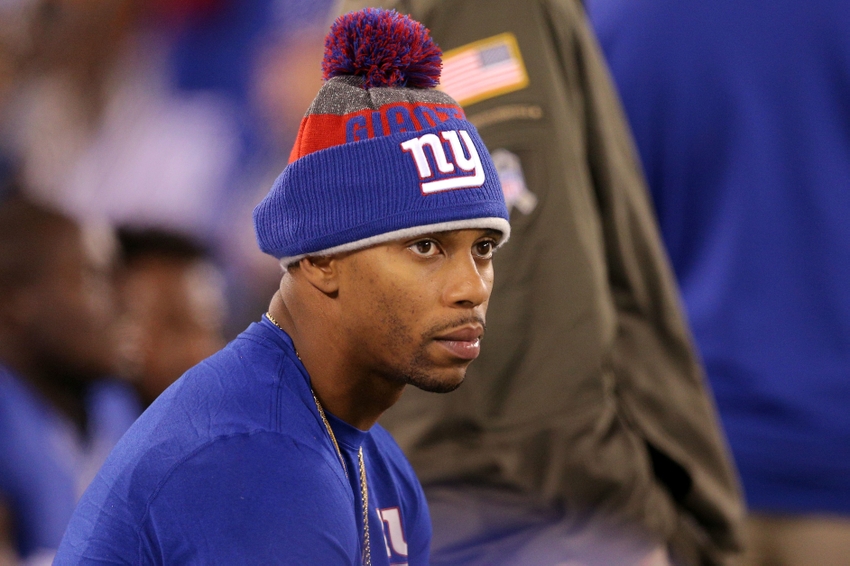 Recent New York Giants news has been about the health of wide receiver Victor Cruz. Will he be able to play against the Chicago Bears in Week 11?
After a big win on Monday Night Football against the Cincinnati Bengals, recent New York Giants news has quickly shifted to Week 11. On a short week, the Giants will be playing the Chicago Bears at home.
The Bears have not played well this season, and this will certainly be a game that the Giants should win. In the win against the Bengals, the Giants were without wide receiver, Victor Cruz. Due to an ankle injury, Cruz was unable to suit up on Monday Night Football.
Any injury that Cruz has will immediately cause panic in New York because of the past few seasons, but this doesn't appear to be anything serious. On his weekly radio spot Mike Francesa, Cruz laid out his plan to play this week.
"I'm feeling good. The ankle is feeling better today," Cruz said Tuesday during his weekly audience with WFAN's Mike Francesa via NJ.com. "It's just a matter of continuing to feel that way, and getting ready for Chicago on Sunday. I should be OK this week. Granted, I have to get through practice and whatnot. But I feel great."
So far this season, Cruz has done well for the Giants, as he has totaled 25 receptions, 377 receiving yards, and one receiving touchdown. It was hard to predict what Cruz would be able to do on the field this season, but he has played well for the Giants considering how much time he missed.
Even though the Giants won against the Bengals, they did have their playmakers make a lot of mistakes. There were a few key drops in the game for the Giants, and Cruz's replacement Roger Lewis had one of the worst.
Thursday will be a big day at Giants practice, as the coaching staff will likely need to see something from Cruz before they will play him on Sunday. The Giants should be able to win against the Bears with or without Cruz, but they would certainly rather have him on the field.
More from Empire Writes Back
This article originally appeared on