New York Giants News: Nat Berhe Listed as Starting Free Safety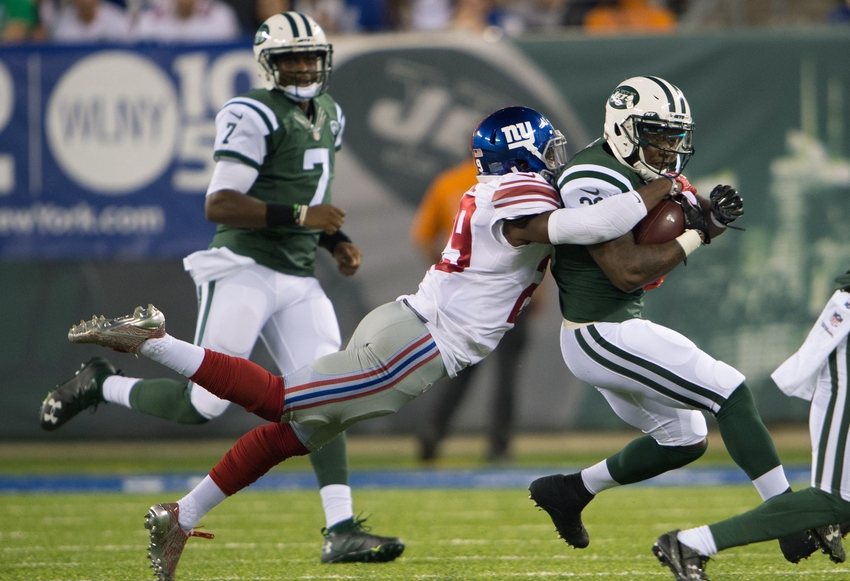 Recent New York Giants news comes as a bit of a surprise, as there is a different starting free safety than many of us expected.
There has been plenty of New York Giants news leading up to their regular-season opener against the Dallas Cowboys. On the Giants official website, there is a surprise on their defensive depth chart.
Many believed that it was going to be Darian Thompson as the starting free safety for the Giants. Instead, it is Nat Berhe who is listed as the starter. Thompson suffered a shoulder injury in the second preseason game for the Giants, and he hasn't been able to fully practice since.
Due to Berhe being listed as the starter, it would be safe to say that Thompson might not be ready for the opener against the Cowboys. On the depth chart, Thompson was actually placed as the third-string free safety.
Berhe didn't get to play for the Giants last season after suffering a season-ending calf injury. As a rookie, Berhe was playing mostly on special teams, but he will possibly be having an opportunity to start on Sunday.
The free safety position has been one that has concerned some for the Giants this season. Starting a third-round pick in Thompson wasn't ideal for the Giants, but they felt comfortable going into the season with him as the starter.
The Giants' secondary will catch a break with Tony Romo being out for Week 1. Due to his inexperience, Dak Prescott likely won't be asked to pressure the Giants down the field where Berhe will be playing.
Finally, we should know more about the status of Thompson when the injury report comes out for the Giants.
More from Empire Writes Back
This article originally appeared on