New York Giants: Nat Berhe is Prepared to Start vs Cowboys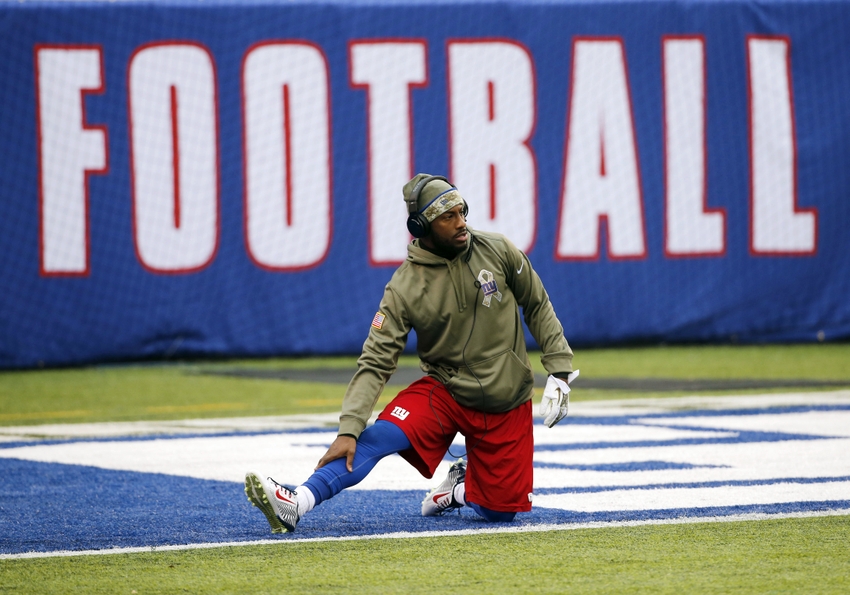 The New York Giants might be without safety Darian Thompson against the Dallas Cowboys in Week 1. Will Nat Berhe be ready to fill in as the starter?
After spending a lot of money to upgrade their defense, the New York Giants were planning on going into the season with Darian Thompson as their starting free safety. Due to a shoulder injury, Thompson's status for Week 1 is up in the air.
Furthermore, if Thompson is out, it will be Nat Berhe as the starting safety for the Giants. Berhe knows all about missing time because of an injury. Last season, he missed the entire year to have a blood clot removed from his calf. Like Thompson this season, Berhe was projected to be the starter last year.
"Life is all about timing, so I just had to wait my turn," Berhe said to Dan Duggan of NJ.com. "The time is now."
Since Thompson seized the starting job rather quickly, Berhe didn't get a full offseason of practicing with the first-team defense. Due to the shoulder injury, however, Berhe did get to start at free safety in the final two games of the preseason.
"It's hard to trust a guy that you haven't really seen play and you haven't seen him play against 1s or stuff like that," Berhe said to Duggan. "Getting work against (Ryan) Fitzpatrick and Tom Brady, I think really (boded) well for me."
Berhe certainly has the confidence of his head coach Ben McAdoo, who praised him as a heat seeking missile.
"He's a guy that's been struggling to get out on the field," McAdoo said to Duggan. "He's our heat-seeking missile out there, fast and aggressive." Whether or not Thompson is able to play, Berhe is prepared for whatever role is asked of him.
"I'm here to help the team any way I can," Berhe said to Duggan. "Whether that's on special teams, starting on defense, rotating in at the third safety — anything. I'm willing to do it because I'm confident in my abilities."
Finally, after missing the entire 2015 season, Berhe will be anxious to get back on the field. His hard work to come back from the injury last season might even result in him starting in his first game back.
More from Empire Writes Back
This article originally appeared on