Ravens WR Steve Smith rips Giants K Josh Brown following domestic violence report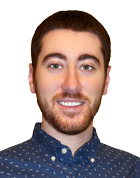 New York Giants kicker Josh Brown has admitted to physically abusing his now ex-wife, which was revealed in documents and journals recently acquired by police. It has put the team and the NFL in a difficult situation after the Giants stood by the kicker when reports first surfaced just before the start of the season and the league suspended him for only one game.
The NFL released a statement on Thursday, but it wasn't the only party speaking out on the situation. Ravens receiver Steve Smith Sr. posted this tweet:
"You know what, if your ex-wife was my daughter yo ASS would be on IR. What a shame NFL acts like it cares."
Earlier this year, Smith called out former Cowboys and Panthers pass rusher Greg Hardy for his alleged domestic violence incident after photos surfaced of Hardy's girlfriend with multiple bruises on her body.
Smith's mother dealt with domestic violence in the past, so the NFL's soft stance on both players' actions is understandably frustrating for the veteran receiver.
San Francisco 49ers receiver Torrey Smith also shared a tweet about the news regarding Brown's history:
You know what if your ex-wife was my daughter yo ASS would be on IR…. what a shame N… https://t.co/adrEtLJH83 pic.twitter.com/gVlXpqfFIg

— Steve Smith Sr (@89SteveSmith) October 20, 2016
So I guess she Tripped on the carpet or something… my mom is a Survivor #DV and I am … https://t.co/7bG7Nf0maV pic.twitter.com/YMgXEJuAfi

— Steve Smith Sr (@89SteveSmith) April 4, 2016
Folks don't care if your act of domestic violence wasn't caught on tape…they fake rage about everything else though https://t.co/266xMQaAE8

— Torrey Smith (@TorreySmithWR) October 20, 2016