New York Giants: Jerell Adams Scores First Career Touchdown (Video)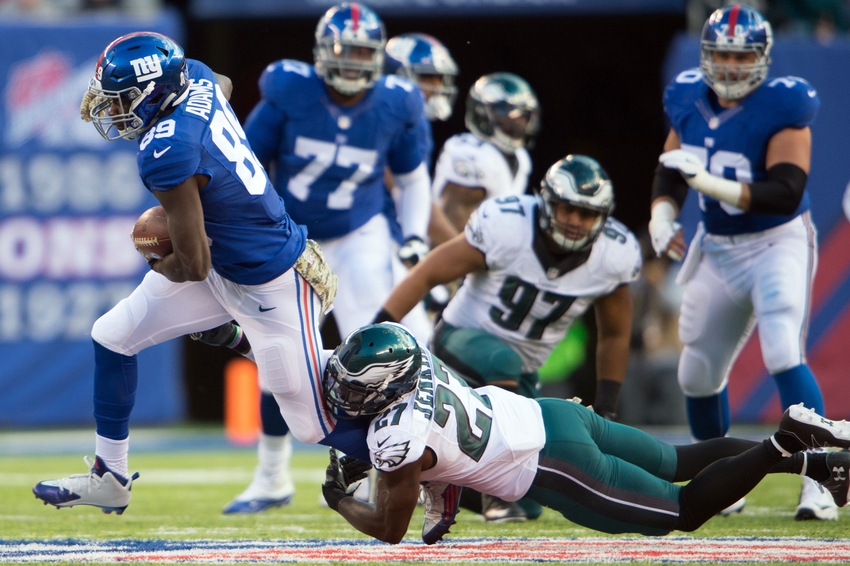 The New York Giants got off to a great start on Monday Night Football on their opening drive, as Eli Manning looked sharp.
The New York Giants wasted little time setting the tone on Monday Night Football against the Cincinnati Bengals. On the Giants opening drive, they were able to go down the field with ease against the Bengals defense.
Eli Manning looked great on the drive, as he started out his night with a nice pass down the middle to tight end Will Tye. After the 25-yard completion to Tye, Manning completed a nice six-yard pass to Odell Beckham Jr.
After two nice runs by Rashad Jennings, Manning would then complete a pass to Jennings for 16 yards. Manning would continue to spread the ball around, as he completed a pass to Roger Lewis for a short gain. The following pass would go to Sterling Shepard for a nice gain.
With the ball on the 10-yard line, Manning would complete a pass to the sixth different receiver on the drive. On the touchdown pass, Manning would connect with tight end Jerell Adams to give the Giants a quick 7-0 lead.
It was the first time all season that the Giants were able to score a touchdown on their first drive, and also the first touchdown reception for Adams. The Giants are going to need to put points on the board against the Bengals, as Andy Dalton and A.J. Green will be looking for a big game on the road.
More from Empire Writes Back
This article originally appeared on