New York Giants: Janoris Jenkins Praised by Jeff Fisher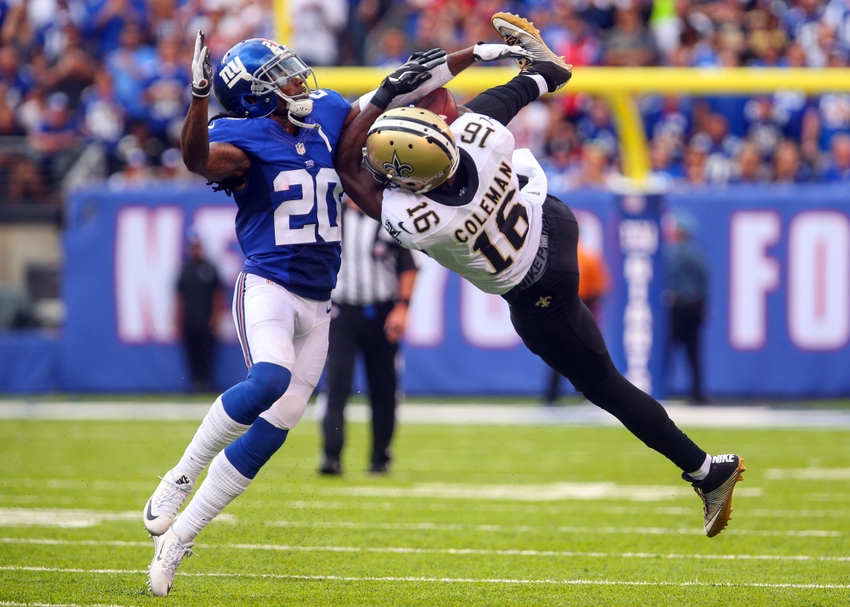 The New York Giants will be playing the Los Angeles Rams in London this Sunday. For Janoris Jenkins, it will be a game against his former team.
This offseason, the New York Giants spent a ton of money to improve their defense. One of the biggest signings was when cornerback Janoris Jenkins reached an agreement with the team. After playing his first four seasons with the then St. Louis Rams, Jenkins will be playing against his former team for the first time.
With the Rams, Jenkins helped them have one of the best defenses in the league. Jenkins really emerged as one of the best cornerbacks in the league with Jeff Fisher as his head coach, and Fisher praises him an awful lot.
"It was a disappointing loss for us. He's an outstanding young man, one of my favorites that I've ever had an opportunity to coach," Fisher said to Kristian Dyer of Metro.com. "With all due respect to the other corners in the league right now, it's hard to find one that's playing better than he is."
Jenkins has been a bright spot for the Giants so far this season despite playing in a banged up secondary. So far in 2016, Jenkins has already intercepted two passes, as he has helped improve the worst passing defense in the NFL from last season.
"There's some subtle difference in the scheme. Athletically, he appears to be in great shape, he's running really well. There were never any issues with him from the mental standpoint," Fisher said to Kristian Dyer.
Fisher really praises Jenkins on what a great student that he is. While Jenkins is certainly a gifted athlete, he also puts in a lot of work in the film room to be a great cornerback.
"He sees things, he's hard to fool, he plays within the scheme and I can assure you, you guys have probably have not been in a defensive meeting room, but I can pretty much assure you that he sits in the front row because that's what he did here. He's a student, he studies, he competes, quietly. He's got great ball skills and he's playing really well."
While the Rams don't have a great passing offense, they have shown the ability to throw the ball well at times. Jenkins could find himself guarding Kenny Britt, who is having a nice season, or the dynamic Tavon Austin.
If not for Jenkins, the Giants' passing defense would likely be struggling again this season.
More from Empire Writes Back
This article originally appeared on