Odell Beckham Jr. says Giants have Eli Manning's back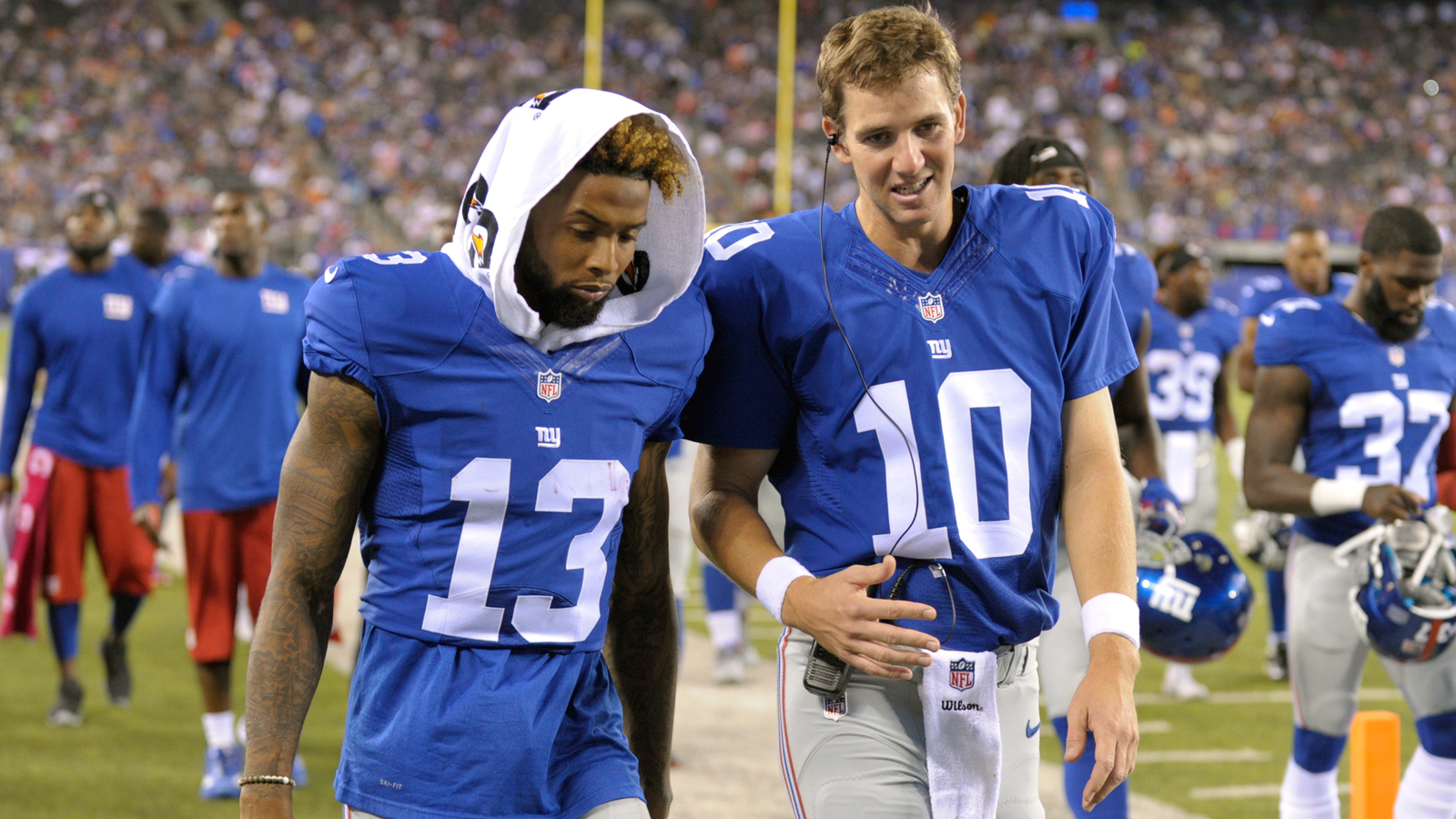 New York Giants quarterback Eli Manning has been through a rough few days following Sunday night's devastating loss in the regular season opener. It's nothing that Manning hasn't gone through before in his tenure with the Giants, but teammate Odell Beckham Jr. wanted to make it clear that he and his teammates are behind Manning no matter what.
Through thick and thin, we're going to be behind Eli," Beckham said Wednesday, per James Kratch of True Jersey. "He's going to lead us, and we're all going to follow. It's just unfortunate the way the game ended, but there's nothing we can do to change it now. Nor can you put the blame on one person in an 11-man game.
"He's the quarterback. He's the top guy, he's the head guy, he's going to take the blame for everything. He's getting credit for the wins and credit for the losses. It's just something that we're just there. and we support him."
Beckham feels like there were several other plays that led to the Giants' disappointing result in Week 1, some of which had nothing to do with Manning.
"He can't accept all the blame," Beckham said. "There's plays in the game that could have been made, it should have never come down to that position. Him being a leader and being able to step up and take the blame, is tremendous character on his part, but you can't let him sit there and take all the blame."
Manning and Beckham have developed a strong connection both on and off the field, but they will look to get their on-field chemistry back on track in Week 2. During the regular season opener, the Cowboys did an excellent job of game planning to eliminate Beckham.
The Giants will need to counter that if the Falcons try the same thing, by finding different ways to move Beckham around the formation and get him open in space. This is something they were able to accomplish down the stretch of the 2014 season when defenses began to implement the same strategy.
(h/t True Jersey)
MORE NEWS:
Want stories delivered to you? Sign up for our NFL newsletters.