New Orleans Saints: The different scenarios for Kenny Vaccaro and Adderall use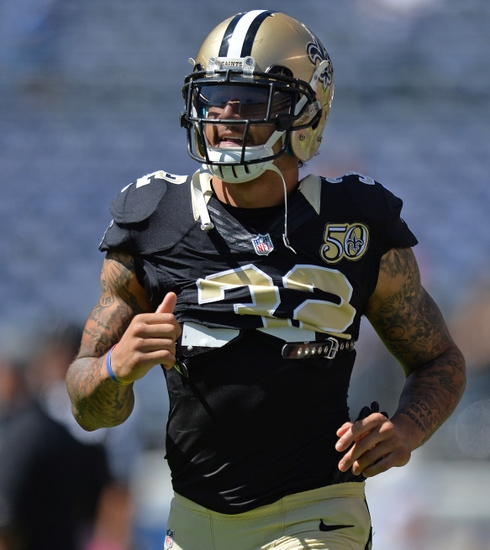 There was breaking news this week that Kenny Vaccaro could be linked to a possible suspension by the NFL for Adderall use. This news couldn't have come at a worse time as the Saints are finally starting to hit their groove. Also, there's still a lot we don't know about the impending suspension, or if Vaccaro has even used the drug. Here are some of the possibilities that could have occurred before the public jumps to a conclusion.
Nola.com has reported that Vaccaro is awaiting a B sample to see if a suspension will be brought down. There is only a suspension if a second sample is tested and comes up positive. The whole story seems like a raw deal for Vaccaro because the news broke about a suspension before an actual suspension was even given out. Vaccaro had this to say.
"We got a letter, but that's just a preliminary letter that it could be a possible something. But there have been mistakes before. It would be frustrating because we're on a run. We've won four of the last five…but at the same time, it is what it is and we're working it out right now."
Why this story was broke on the NFL Network before a suspension is simply irresponsible. The story did specify that the NFL was awaiting the results of the second sample before a decision would be made. However, this seems pretty unfair to Vaccaro to give the perception that he is guilty of something. Yet the second test could actually clear him of all wrongdoings. Saints' fans will have to wait. Vaccaro will be allowed to play tomorrow though against the Broncos.
There is also the possibility that the drug was taken not knowing that the drug Adderall was one of the banned substances. This is probably an unlikely scenario since Adderall has been known throughout the league and its consequences. A story was written a few years ago by the Denver Post reveals how prevalent Adderall use is in the NFL. 
This article was on NFL.com and explains how in 2012 there were 8 players linked to Adderall suspensions. One player in 2013 Seahawks' defensive end Bruce Irvin was suspended due to Adderall use.
In rare cases, the NFL does grant exemptions for use by the NFL. The exemptions that are made are not made available to the public and remain confidential. Furthermore, The MLB which also bans Adderall granted 116 exemptions for use which makes up for nearly 9% of players. This makes the issue the more complicated to know that the drug is a prescription that is used for treatment for ADHD and Dyslexia. The question is though, how does the NFL distinguish between players that use it for proper medical conditions versus using it to gain a competitive advantage? There seems to be a huge gray area there.
Athletes do use Adderall to gain a competitive advantage too. The use of Adderall does seem to help in giving an athlete an extra edge to help stay focused. It's described specifically to give mental blinders to athletes to be able to block out anything that would distract an athlete. This would obviously be a big breach of trust if Vaccaro was using it for this objective. But the fact is, these are just scenarios. Anything is a possible outcome. The fact is,  the second test may clear Kenny Vaccaro altogether. Time will tell.
This article originally appeared on