Mark Ingram says London nightclub turned him, Saints teammates away for being 'too urban'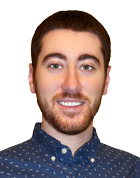 Mark Ingram and a handful of his New Orleans Saints teammates are over in London visiting the great European city before heading overseas again for a game next season, but things aren't going as well as they had hoped.
Ingram took to Twitter on Monday night to share disturbing details about his experience at Cirque Le Soir, a nightclub in London. He, along with Von Bell, Sterling Moore and B.W. Webb were shown the door despite having table reservations ahead of time. The reason? They were deemed "too urban."
We pull up to @CirqueLeSoir where we have reservations and this is what they tell us!! @SterlingMoore @TheVonnBell7 @burtleyc @OhGi_3Dawg3 pic.twitter.com/vfKGcqUmxQ

— Mark Ingram II (@MarkIngram22) February 28, 2017
They told us they were "6 big guys" that are too "Urban" but nobody taller than 5'11!! 😂😂🤔🤔 cc:saints roster 😂😂😂😂

— Mark Ingram II (@MarkIngram22) February 28, 2017
Ingram shared a picture of himself and his five friends, wondering how they look "too urban" for a nightclub.
Is this what 6 big "too urban" guys look like?! @CirqueLeSoir @TheVonnBell7 @SterlingMoore @OhGi_3Dawg3 @burtleyc @Flintsbadguy #AllSmiles pic.twitter.com/fHjl9mS7Bg

— Mark Ingram II (@MarkIngram22) February 28, 2017
The Saints will play the Dolphins in London next season, in addition to three other NFL games in the city. It's a part of the NFL's expanded schedule in London as the league is making a concerted effort to grow the game overseas.
This makes the incident particularly noteworthy, considering Ingram and his teammates will all be in England this coming October. Fortunately, the situation at Cirque Le Soir was the only negative experience the group had, according to Ingram, saying they've been treated well otherwise.
Nonetheless we all can't wait to play out here @NFLUK next season!!! Gonna be crazy experience and I'm excited about it! I ❤️ England!

— Mark Ingram II (@MarkIngram22) February 28, 2017
Everyone in England has been amazing so far!!! This was our first #TooUrban encounter entire trip! I ❤️ England! #TooUrban https://t.co/QbmMtkWcza

— Mark Ingram II (@MarkIngram22) February 28, 2017