New Orleans Saints: Five bold predictions vs. Broncos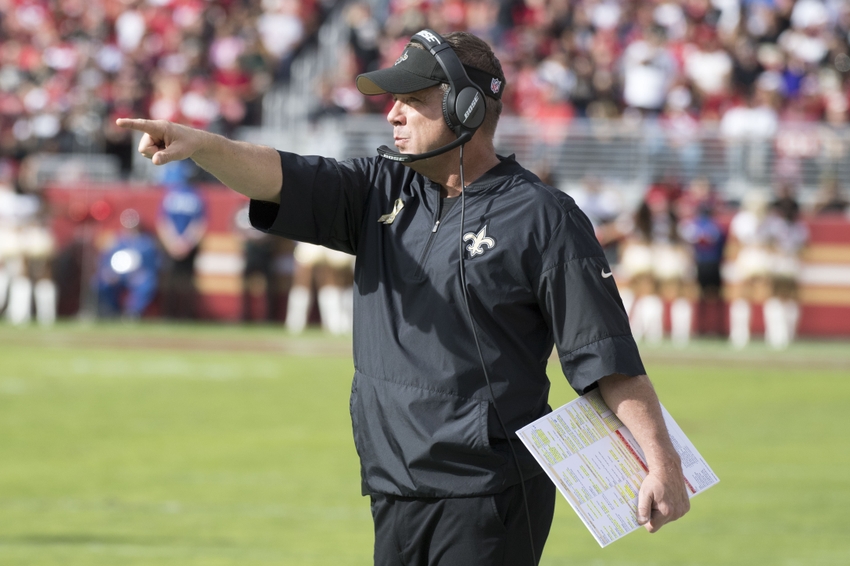 The Denver Broncos are coming to New Orleans, and the Saints will have to fire on all cylinders if they want to reach that winning record.
It's hard to predict anything in this league. Especially when the league's top passing defense meets the second-ranked passing offense. Is it a shootout? Is it a grind-out? Who takes this one? We're not sure, but we've got a few bold predictions for you.
Von Miller gets three sacks.
The Saints, somehow, have one of the better lines in the league this year. A number of key pieces really came together toward the end of a shaky preseason to make this a solid unit. Zach Strief is playing the best football of his career, and guards Andrus Peat and Jahri Evans have shocked the world by playing at a high level.
But Terron Armstead has been hobbled all year and is officially questionable after missing the entire week of practice. And Zach Stief, for all his talents, still struggles with speed rushers.
Yes, the Saints will clearly throw everything they have at Miller, who Payton recently anointed the best pass-rusher in football. Expect TE chip blocks and RB protections looking Miller's way.
But is it enough? It's hard to imagine the Saints shutting Miller down. Especially if Armstead can't suit up. Peat has played admirably at LT when required, but he's never faced a player like Miller.
The first of my bold predictions: three sacks for the Super Bowl MVP. Let's hope I'm wrong.
Saints run more often than they pass
Yes, this Broncos secondary is somewhat banged up. But even without starting CB Aqib Talib, they've got plenty of talent.
It's no secret, though, that they've given up big numbers on the ground. The Saints will almost certainly take a run-heavy approach to the game, much like they did against the 49ers. That's not to say that they'll see the same success as they did against SF. But maybe.
The real difference is that, while the 49ers were a bad run defense, they were also not an exceptional pass defense. So the Saints were able to exploit them through the air when necessary. Against Denver, that's not so much the case.
So here's the second of my bold predictions: the Saints run more often than the pass. Hard to picture, I know, with Payton and Brees at the helm. And, of course, this prediction is a wash if the Saints go down big. But I expect them to come out of the gate on the ground and keep that up until late into the game. And if they're up at that point, it'll just mean more yards for Ingram and Hightower.
Saints intercept Siemian twice
There's some concern in Denver over the competency of Trevor Siemian. His completion percentage numbers have declined almost every week after a strong start to the season. And the Saints now have interceptions in two straight games, both from our LBs.
Considering the strength of our pass defense is in the secondary, that's an encouraging stat. If the LBs can continue to play opportunistic coverage, and Delvin Breaux can suit up for a full game, there's plenty of reason for optimism for this Saints pass defense.
If the Saints can pull in a few turnovers and turn those into points, they'll be in good shape. A defensive touchdown would go a long way towards winning the game. The third of my bold predictions: two interceptions for the Black and Gold.
Jairus Byrd continues to lead the team in tackles
Over the last two weeks, Jairus Byrd has led the Saints in tackles. He's still chasing that elusive turnover in 2016, but he's shown up big otherwise.
It's true, he's not the ball-hawk player the Saints expected him to be when they signed him to a big contract in 2014. But he's making an impact nonetheless. It's helped him dramatically that the Saints have turned back into a three-safety team. Against SF they ran three-safety sets for the entire game. It's anyone's guess if they'll repeat that statistic against Denver.
But either way, the philosophy clearly benefits Byrd, who has always been able to diagnose plays quickly. Freeing him up to one side of the field, rather than keeping him as a single-high safety, allows him to react aggressively to plays as they develop. He's made a number of key tackles on drop off throws to the flats and in the ground game. If he can continue to minimize the gains on those plays, the Saints defense is in good shape.
Sheldon Rankins first sack
The Denver Broncos actually have one of the best centers in the league in Matt Paradis. But he's about the lone bright spot on that Broncos O-Line. Their struggles have limited what the Broncos are able to do offensively, as they haven't had much success running the ball. It doesn't help matters that RB C.J. Anderson is sitting on IR.
But for the Saints, it means that the pass-rushers should be able to pin their ears down and get after Siemian. The last of my bold predictions: that means Sheldon Rankins is set to get his first NFL sack.
After returning from IR, Rankins played on a snap count against SF. He clearly had some rust on him, but managed to shake it off and by the fourth quarter disrupting their offense. Let's hope he can play like he did in that fourth quarter. It will mean problems for that struggling Broncos O-Line.
Pair that with Nick Fairley and Cam Jordan, and the Saints may finally have an O-Line/D-Line matchup in their favor.
'Bold predictions' final score: Saints 24, Broncos 26
I love the hype for the Saints coming into the game, but I feel a wake-up call is in order. This team may very well be going places, even this year, but against this defense, I think they take a step back.
This article originally appeared on