Jon Gruden praises Saints for ability to develop 'unknown players'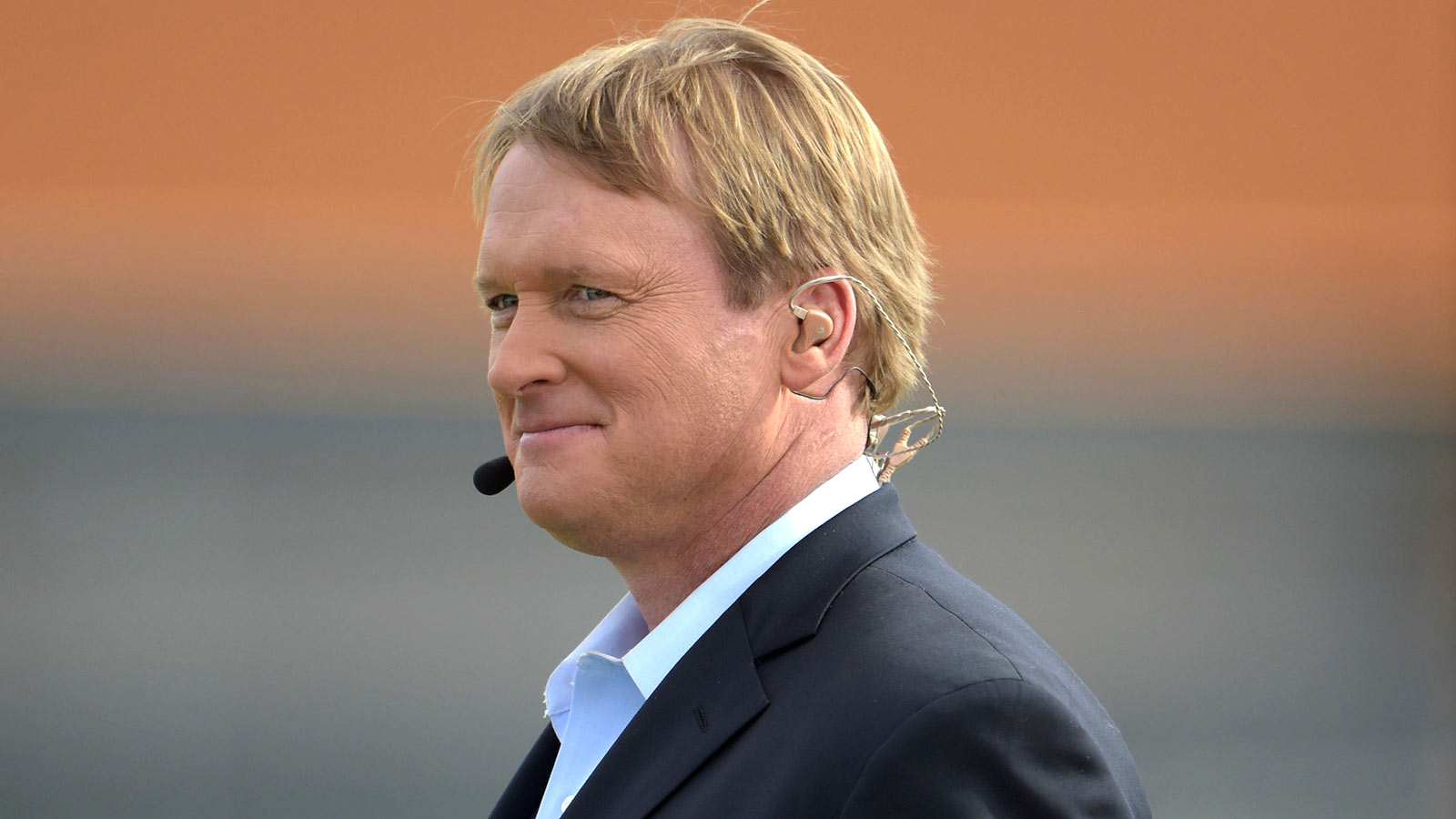 During his tenure with the New Orleans Saints, head coach Sean Payton has done a great job on quite a few different levels. One of those levels, as ESPN NFL analyst Jon Gruden explained, has been finding and building on "unknown talent."
As Mike Triplett of ESPN reports, Gruden recently praised both Payton and quarterback Drew Brees for the work they do in developing players like tight end Jimmy Graham.
"A lot of people hadn't heard of (former Saints receiver) Lance Moore, hadn't heard of a lot of players, including Jimmy Graham. They have done an excellent job over the years developing unknown players," Gruden told ESPN during a Wednesday conference call. "Pierre Thomas, a lot of those players that have flourished in New Orleans were players that people thought not much of. And I've got a lot of confidence in Sean's and Drew's leadership. I think Drew still has taken great care of himself. And in that dome, where the conditions are perfect, he's going to be a handful to deal with."
Gruden also spoke about the trade that sent Graham to the Seattle Seahawks, and brought center Max Unger to town.
"I like the fact that they got Max Unger. I think the center position has been a problem for New Orleans," said Gruden, who also said he liked the idea of the Saints drafting offensive tackle Andrus Peat in the first round to "give them some depth and some future at a position where they need it."
"Jimmy Graham was a great pass receiver. I think they're looking more for a guy that can be an in-line blocker, a more dual-threat-type tight end so they can run the football and take a little pressure off of Brees and shorten the game and maybe take a little of the burden off of their defense as well. They've got to play better on defense. And they've got to prove a lot."
Gruden has always been an open book when talking about players and teams in the NFL. The praise he shot in the direction of both Payton and Brees is pretty spot on though. The Saints have truly found a strong group of players who were either late draft picks, or fairly unknown, and have helped turn them into strong producers.
While he mentioned the likes of Graham and Moore, let's also not forget wide receiver Marques Colston, who was a seventh-round pick back in the 2006 NFL draft.
(h/t ESPN)
MORE NEWS:
Want stories delivered to you? Sign up for our NFL newsletters.