The Patriots will visit the White House next month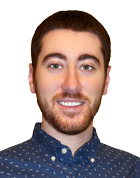 The New England Patriots completed the greatest comeback in Super Bowl history last month, and they'll celebrate the win by heading to the White House. Press Secretary Sean Spicer announced on Thursday that the team will make the visit on April 19.
Patriots will visit White House on April 19, @seanspicer announced just now

— Matt Pepin (@mattpep15) March 23, 2017
A handful of players – including Martellus Bennett, Devin McCourty, Chris Long and Dont'a Hightower – have already said they won't join the team on the trip, citing several reasons ranging from political views to personal decisions.
As a result, it was unclear if the Patriots would even visit the White House as a team, but those doubts have been put to rest.
Tom Brady did not join the Patriots two years ago after the team's win over the Seahawks, saying he had previous commitments. He has not said whether he'll attend this time around.
The Patriots will be the first team to visit the White House with President Donald Trump in office.